---
A Jewish journey through adolescence, from Egypt to Sinai...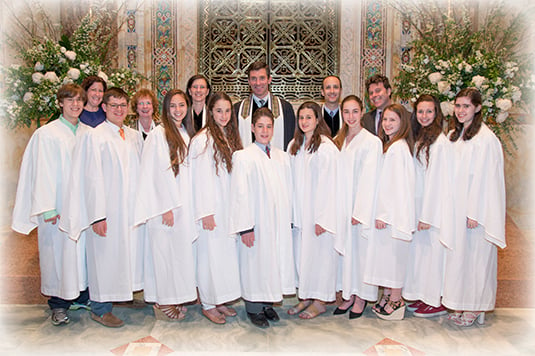 High School students
will engage in a year-long journey guided by the travels of our ancient Israelites. Leave Egypt, slavery and childhood behind as you learn from the journey through the desert what it means to be an adult and a leader. Confronted by the challenges of the wilderness, consider what God means in your life. The journey brings you to the foot of Mount Sinai as you prepare to accept Jewish adult responsibility.
Co-taught by Senior Rabbi Joshua Davidson, Assistant Rabbi Allison Tick and Program Director of Youth Learning and Engagement Missy Bell, the curriculum includes intellectual text study, meaningful discussion, a wilderness hike and other experiential learning activities. As a class, you will pick an enduring challenge facing society and then respond to it through the lenses of Torah,
Avodah
and
G'milut Chasadim
.
The year culminates with a magnificent
Confirmation Ceremony
in our Fifth Avenue Sanctuary on Shavuot evening. You will lead the congregation in worship and study, reconfirming your commitment to Jewish learning and to the Emanu-El community. Standing on the pulpit and sharing your beliefs and values with the congregation is a rite of passage you will remember for the rest of your life.
REGISTRATION INFORMATION
All high school students whose families are members of Congregation Emanu-El may participate in the High School Confirmation Program. To receive a registration form, please contact the Religious School Office at (212) 507-9546 or
download the form
. Tuition is $1,350. Scholarships are available on a need basis; please contact the Religious School.
Back to High School Programs