---
At Temple Emanu-El's Religious School,
Jewish education is based on two core principles.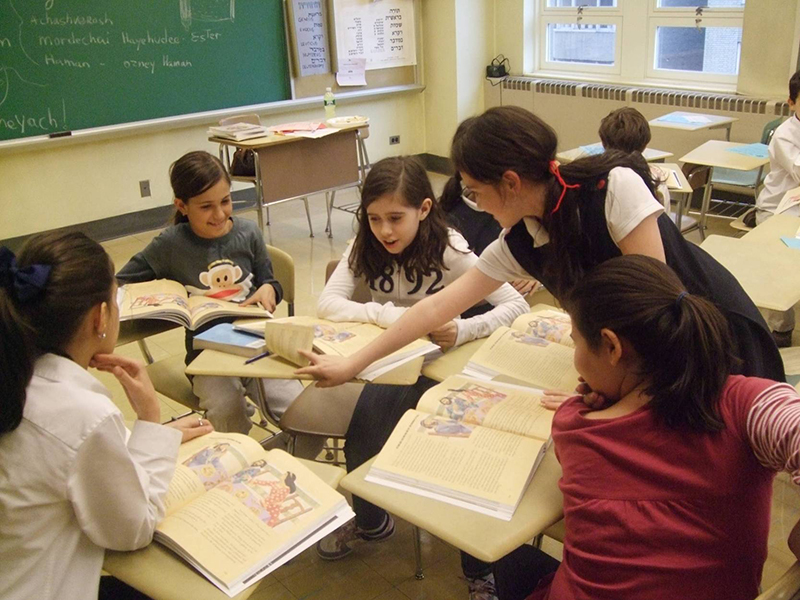 The first sessions of school
for 2015-2016 are as follows:

• Sunday, September 20
(Pre-K through Seventh Grade)
• Monday, September 21
(Pre-K through Seventh Grade)

First, Jewish learning is
not only about the child but rather is
a whole-family experience.
Thus, we offer meaningful ways for every member of the family to connect with Judaism in every stage of life.
Second, learning is
not only about
what happens
in school but
throughout our daily lives
. Therefore, what we do in the classroom must matter to us in our homes, as we worship and in all the places we go.
---
Read the Religious School Mission Statement »
---
Temple Emanu-El's Religious School is committed to Jewish learning that is relevant, inspirational and transformative. We provide our students and their families with the tools to participate meaningfully in the Jewish community, with pride in their Jewish heritage and with the awareness that their actions will shape the future of the Jewish people.
---
How do parents describe the Religious School?
As part of our annual survey, the Department of Lifelong Learning asks Religious School parents to describe the school in five words. Answers from the most recent survey are featured in the graphic representation below. Words displayed in larger type appeard most fequently. For example, "warm" was one of the most cited words.
(Click on the graphic for a larger version.)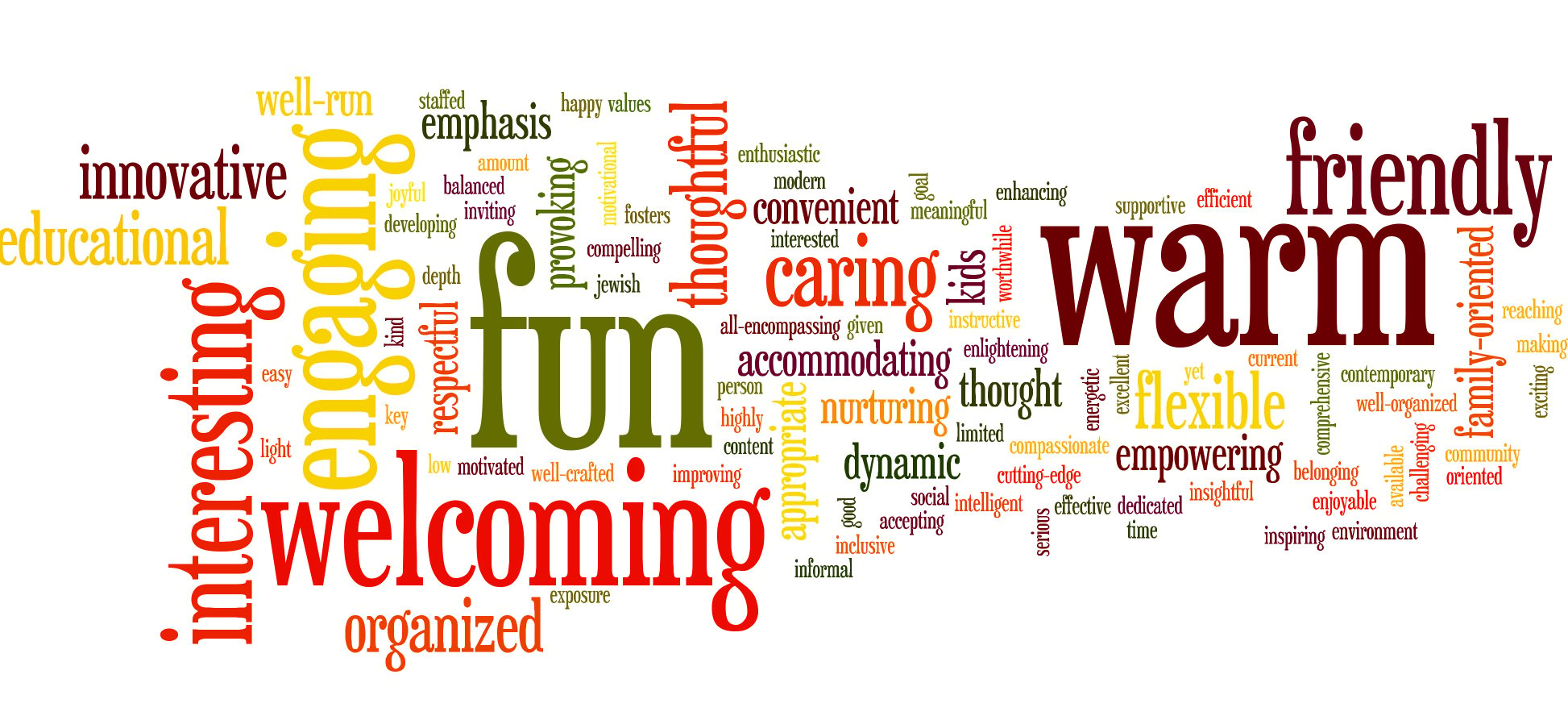 ---
It is our conviction that successful Jewish learning environments are built upon a culture of excellence, in which the teachers share their expertise and wisdom while the students take responsibility for their own learning and success. Our staff provides a sense of caring and concern that enables our students to support one another and challenge themselves to grow as individuals. For this reason, we model the thoughtfulness and mutual respect that we seek to promote in our students.
Our program involves parents, students and other members of our school community as stakeholders in its success. This means that you play as much of a role in shaping our school's vision and culture as they influence you. We look forward to being your partners in this great endeavor.
Copies of the 2015-2016 Religious School registration form can be downloaded in either a
PDF format
or as a
Word document
. All applications received in full (registration form and payment) by July 31, 2015, will receive a $50 discount. Questions should be directed to the
Religious School
.
PLEASE NOTE:
In order to register a student for Religious School, at least one of the student's legal guardians must be a member of the congregation.
Learn how to become a Temple member »
Back to Lifelong Learning