---
EMPLE EMANU-EL'S adult-education programs are free and generally do not require registration. Enter at the Marvin & Elisabeth Cassell Community House (One East 65th Street), unless noted otherwise.
GUIDED TOUR OF "LOUIS C. TIFFANY AND THE ART OF DEVOTION"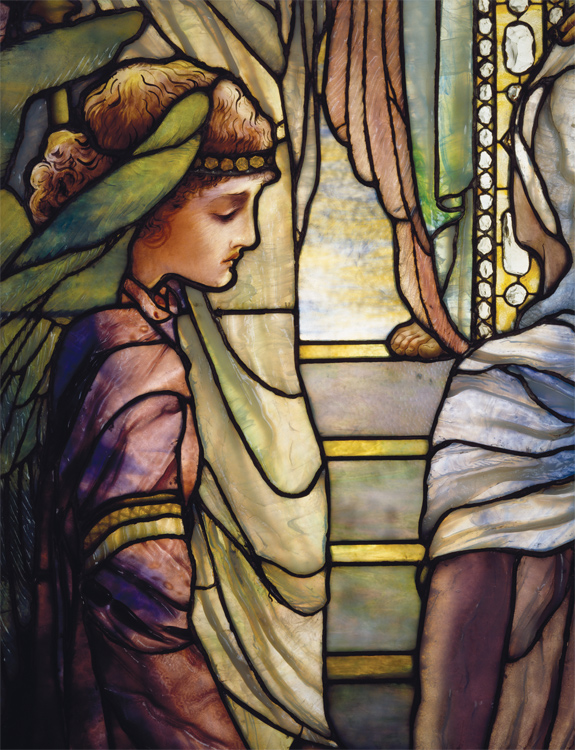 Organized by the Herbert & Eileen
Bernard Museum of Judaica
Tuesday, October 30, 2012 • 1 PM

BEGINNING IN THE early 1880s, LOUIS C. TIFFANY (1848-1933) oversaw production and marketing of a vast assortment of decorative elements for many of America's leading congregations — Protestant, Catholic and Jewish. Louis C. Tiffany and the Art of Devotion — on view at the MUSEUM OF BIBLICAL ART — will consider the breadth and depth of the firm's oeuvre and the place Tiffany Studios created for itself in American religious art. (Tour will be lead by the exhibition curator; preregistration is required.)

Learn more »
ESTHER IMAGINED: THE ART AND HISTORY OF DECORATED MEGILLOT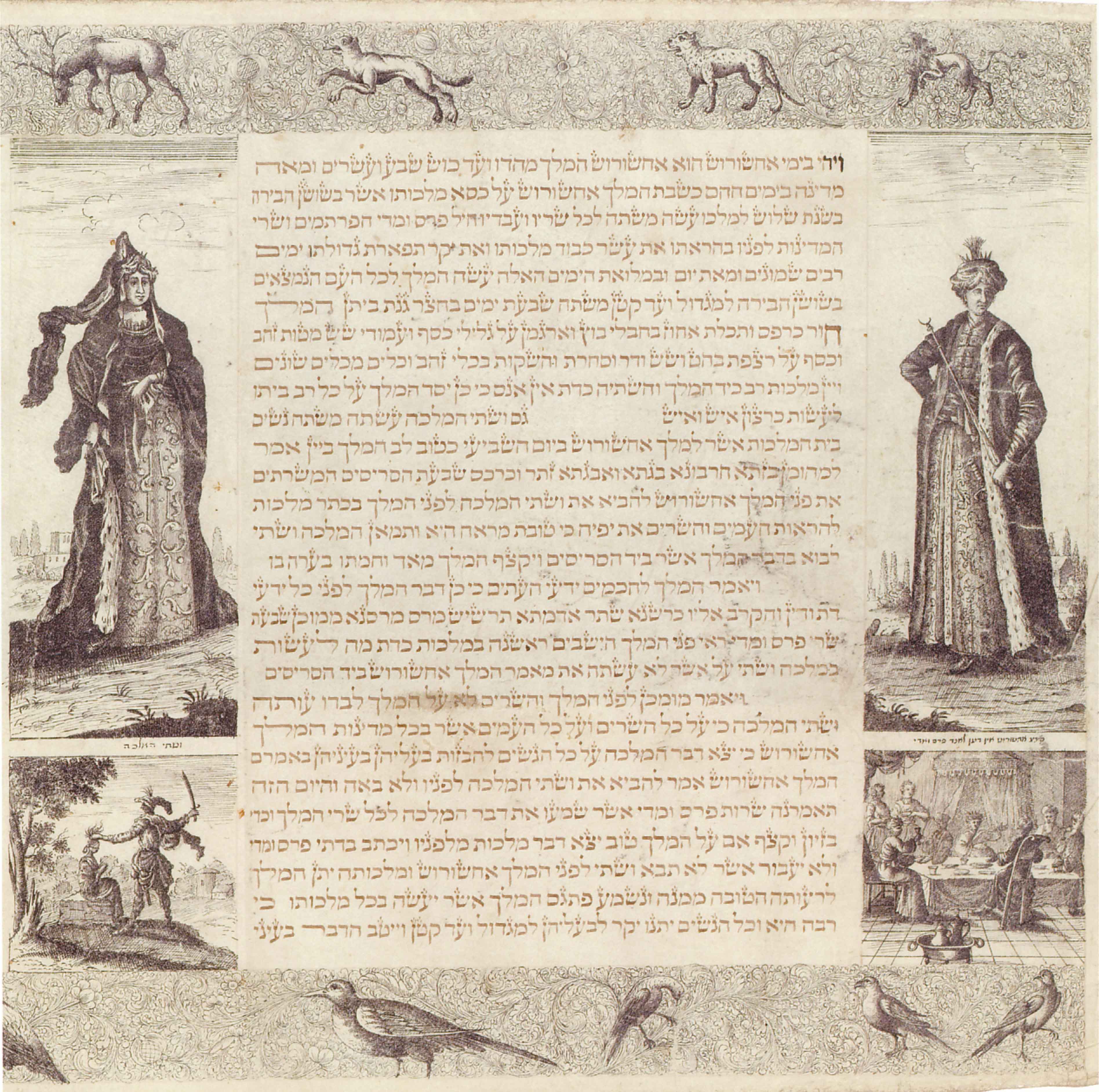 Led by Elka Deitsch, Senior Curator of the
Herbert & Eileen Bernard Museum
Monday, February 25, 2013 • 10:30 AM

THE HIGHLY DRAMATIC and complex story of Purim lends itself to artistic representation. ELKA DEITSCH, senior curator of the Herbert & Eileen Bernard Museum of Judaica, will present a lecture on the history of decorated Esther scrolls. An essential part of the Purim celebration, Esther scrolls were often elaborately illustrated and decorated from the 17th century onward. We will be looking at examples from Italy, the Netherlands, Moravia, Bohemia and Germany, as well as later examples from North Africa, Iraq and Iran.

This event is co-sponsored by the Women's Auxiliary. Light refreshments will be served. All Temple members are invited to attend. RSVP to the Women's Auxiliary.
FORGOTTEN HERO: LOUIS MARSHALL AND AMERICAN JEWISH LEADERSHIP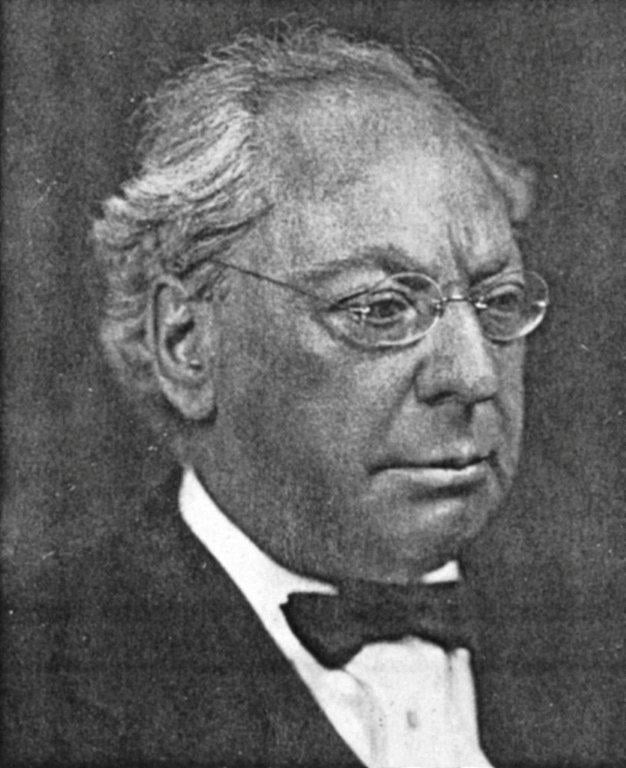 Led by Matthew M. Silver
(Organized by the
Ivan M. Stettenheim Library)
Tuesday, March 12, 2013 • 6:30 PM

AFTER 25,000 MOURNERS thronged outside Temple Emanu-El's newly opened Fifth Avenue building to pay tribute to LOUIS MARSHALL in September 1929, newspapers noted that no "such outpouring has ever been witnessed in New York at the funeral of a private citizen." Mr. Marshall was the president of Temple Emanu-El at the time of his death and had been responsible for the congregation's move from 43rd Street. His funeral was the first religious ceremony held in the Main Sanctuary. For months and years after Mr. Marshall's death, accolades streamed in about his unprecedented decades of service to his country and to the Jewish people.

However, because Mr. Marshall's unparalleled contributions sprawled in fields such as Jewish affairs, immigration advocacy, American legal history, civil liberties and environmentalism, his life never became the subject of a systematic biography. He became a forgotten hero of American Jewish history. Filling this gap, the record of his life is reexamined in a new volume, Louis Marshall and the Rise of Jewish Ethnicity in America (Matthew M. Silver, Syracuse University Press, fall 2012), the first comprehensive biography of Louis Marshall.

On March 12, 2013, Congregation Emanu-El's book launch for this new biography will celebrate Mr. Marshall's unique effect as founder or head of an array of American Jewish organizations and institutions, and as the leader of efforts that produced Henry Ford's apology to the Jews, revised American foreign policy toward tsarist Russia in the era of pogroms, and kept the golden door open to hundreds of thousands of Jewish and other immigrants before the 1920s. The event will feature discussion of key phases of Mr. Marshall's contribution to Jewish and American affairs, including the rise of key American Jewish organizations, anti-defamation efforts against Ford and others, immigration advocacy, the Marshall family's unique effect on environmental protection in America, and the tribute paid to Mr. Marshall by Temple Emanu-El. (Click on the links above to read essays on each subject prepared by Matthew Silver.)

The book launch event is sponsored by Temple Emanu-El and the American Jewish Committee. In addition, Elka Deitsch, senior curator of the Herbert & Eileen Bernard Museum of Judaica, will prepare an exhibition of materials about Mr. Marshall from the Temple Emanu-El archives and from the AJC. Learn more about Louis Marshall in our timeline, Emanu-El From Past to Present.

NOTE: Attendance at this event is free and open to the public, but registration is required. Call (212) 744-1400, ext. 362.


---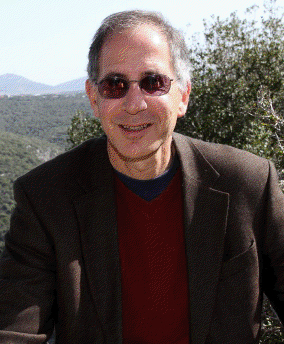 AUTHOR MATTHEW M. SILVER is a historian and media specialist. He received his bachelor's degree from Cornell University and completed his master's and doctorate degrees in modern Jewish history at the Hebrew University of Jerusalem. Dr. Silver emigrated to Israel from the United States between 1984 and 1985 and served in the Israel Defense Forces as a sergeant. He is a tenured senior lecturer at Max Stern College of Emek Yezreel and has taught a number of topics in Jewish history at the Hebrew University of Jerusalem. An expert in Middle Eastern affairs, Dr. Silver serves on the Ha'aretz newspaper editorial staff and has been a frequent guest on PBS NewsHour. He is the author of Our Exodus: Leon Uris and the Americanization of Israel's Founding Story (Wayne State University Press, 2010).
Back to Museum