---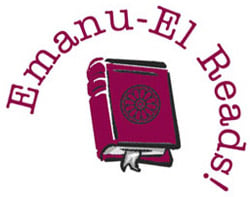 MANU-EL READS was begun in the fall of 2006 — a program inspired by Temple member Maxwell Moss and the Men's Club Book Group and brought to fruition through the dedication of our Temple librarian, Elizabeth Stabler. Following are our previous selections and some of the resources available from the program year, including lecture podcasts.
The Eichmann Trial
by Deborah E. Lipstadt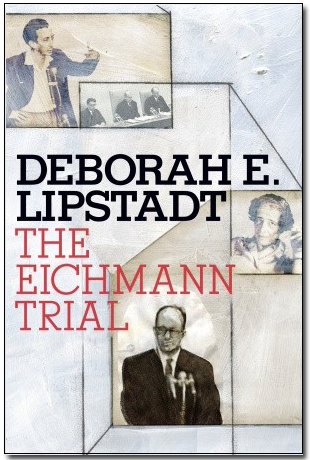 PROFESSOR LIPSTADT'S WORK describes the circumstances of Adolf Eichmann's life in Argentina, the details of the trial, and a particularly nuanced and sensitive analysis of Hannah Arendt's account of the trial.
The Liberated Bride
by A.B. Yehoshua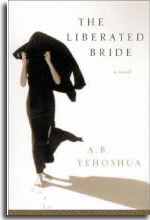 A NOVEL THAT stirs us to examine the nature of loyalty, identity and history itself,
The Liberated Bride
presents a multitude of sectors in Israeli life, as seen through the eyes of an endearing professor named Yochanan Rivlin.
Good Book

by David Plotz
GOOD BOOK: The Bizarre, Hilarious, Disturbing, Marvelous, and Inspiring Things I Learned When I Read Every Single Word of the Bible
is based on a blog in which author David Plotz recorded his reaction to reading the Hebrew Bible from cover to cover. Plotz' political acumen and respect for Judaism combine with a sharp wit and clear-eyed analytical interpretation. Good Book is what happens when an insightful, secular, well-educated Jew confronts his heritage head on. It promises to engage the reader.
The History of Love

by Nicole Krauss

DURING THE 2008-2009 PROGRAM YEAR Emanu-El Reads was devoted to exploring a contemporary novel over the course of one month. We read
The History of Love
by Nicole Krauss, who has been called one of the "wunderkind" generation of Jewish authors. Krauss' novel incorporates and intertwines the stories of young lovers, married love, old friends separated by war, and parents and children. The settings range from pre-war Poland to Manhattan, Brooklyn to South America.
The Sabbath:
Its Meaning for Modern Man

by Rabbi Abraham Joshua Heschel

A PROFESSOR OF ETHICS and mysticism at New York's Jewish Theological Seminary, Abraham Joshua Heschel wrote some of the most enduring books on spirituality of the 20th century, among them The Sabbath, Man Is Not Alone, God in Search of Man and The Prophets. All of Heschel's work is suffused with a search for a solution as to how modern man, confronted with a myriad of distractions, can regain a personal awareness of God. What is spirituality, and what is the basis for understanding and establishing our connection with God? Through the prism of the Sabbath, and its celebration of the sanctity of time, Heschel offers a vision to guide us in understanding spirituality and holiness in contemporary terms.
Maimonides

by Sherwin Nuland

IN ITS INAUGURAL YEAR of Emanu-El Reads, the congregation read Maimonides by Sherwin Nuland, a succinct, literary biography that was part of the Jewish Encounters project developed by Nextbook and Schocken. Dr. Nuland chronicles the life and works of the great medieval Jewish philosopher who shaped Jewish thought in his time and whose influence endures. A prolific Torah scholar and a dedicated physician who served a sultan, Maimonides sought to harmonize rational, scientific knowledge with the demands of faith. His prodigious, wide-ranging writings dealt with medicine, ethics, God, faith, evil, the afterlife, the Messiah and the striving for intellectual perfection. What he had to say often sparked controversy and vigorous disagreement. Sherwin Nuland, himself a doctor, brings insight and humanity to the man and his ideas.
Back to Emanu-El Reads