---
The following items now are available in the temple library.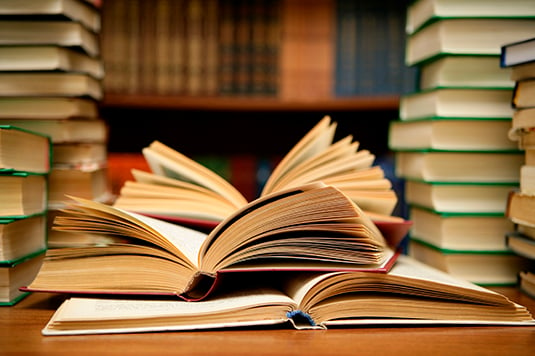 Books can be requested
online or by telephone and then picked up at the One East 65th Street lobby desk. Email our
Temple Librarian
, or call
(212) 744-1400, ext. 360
.
Many of these books also are available through our
eBook
app.
NEW NONFICTION

---

---

• Anne Frank: The Book, The Life, The Afterlife (Francine Prose)
• Bewilderments: Reflections on the Book of Numbers
(Avivah Gottlieb Zornberg)
• One Summer: America, 1927 (Bill Bryson)
• The Republic of Spin (David Greenberg)
• The Book of Job: When Bad Things Happened to a Good Person
(Harold S. Kushner)

---

---

• Cuba: My Revolution (Inverna Lockpez)
• Gratitude (Oliver Sacks)
• Triumph of the Heart: Foregiveness in an Unforgiving World
(Megan Feldman Bettencourt)
• The Boys in the Boat (Daniel James Brown)
• You Must Remember This (James R. Kincaid)

---

---

• Razzle Dazzle: The Battle for Broadway (Michael Riedel)
• The Israeli Mind (Alon Gratch)
• Tradition! Fiddler on the Roof (Barbara Isenberg)
• Kabbalah in Art and Architecture (Alexander Gorlin)
• The Catskills: Its History and How It Changed America
(Stephen M. Silverman)

---

---

• Sisters in Law: How Sandra Day O'Connor and Ruth Bader Ginsberg
Went to the Supreme Court and Changed the World (Linda R. Hirshman)
• Ally: My Journey Across the American-Israeli Divide (Michael B. Oren)
• Out of Jordan: A Sabra in the Peace Corps Tells Her Story
(Dalya Cohen-Mor)
• The Prime Ministers: An Intimate Narrative of Israeli Leadership
(Yehuda Avner)

---

---

• My Life on the Road (Gloria Steinem)
• Humans of New York (Brandon Stanton)
• Boys in the Trees: A Memoir (Carly Simon)
• Notorius RBG: The Life and Times of Ruth Bader Ginsberg
(Irin Carmon and Shana Knizhnik)


---

---

NEW FICTION

---

---

• Miller's Valley (Anna Quindlan)
• Dark Corners (Ruth Rendell)
• The Best Place on Earth (Ayelet Tsabari)
• Did you Ever Have a Family (Bill Clegg)
• The Theory of Death (Faye Kellerman)
• The Hours Count (Jillian Cantor)

---

---

• The Beauty Queen of Jerusalem (Sarit Yishai-Levi)
• Eligible: A Modern Retelling of Pride and Prejudice (Curtis Sittenfeld)
• As Close to Us as Breathing (Elizabeth Poliner)
• You Should Have Known (Jean Hanff Korelitz)
• Room (Emma Donoghue)
• Finding Nouf (Zoë Ferraris)
• Esther (Rebecca Kanner)

---

---

• Orphan X (Gergg Hurwitz)
• Orphan Train (Christina Baker Kline)
• The Dinner Party: A Novel (Brenda Janovitz)
• Sand Devil (Michael Bornstein)
• The Magic Strings of Frankie Presto (Mitch Albom)
• Who Do You Love (Jennifer Weiner)
• Luckiest Girl Alive (Jennifer Knoll)

---

---

Back to Library