---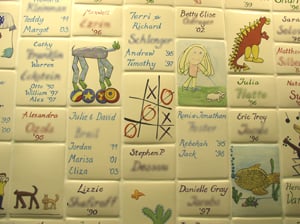 equests for applications may be made from the day after Labor Day through October 31. Applications are given out one year before the child is eligible to start school. To obtain an application, call the Nursery School office at (212) 744-1400, ext. 230 during this period.
---
We are now accepting applications for children born in March and April of 2012 who are not Temple members.
---
Upon receipt of the completed application, we will contact you in writing, suggesting a date for a one-hour group visit to the school. This visit — for parents only — consists of a school tour and a discussion of the program. Tours are held at 10 AM on various days of the week. If you cannot attend on a particular day of the week, please indicate this when returning the application, and we will make every effort to accommodate your schedule.
At your group tour, you will receive the date of your child's visit. We invite five or six children at a time to come for a play session with three members of our staff. It is sufficient for one parent to accompany a child on a school visit.
Back to Temple Emanu-El's Nursery School