---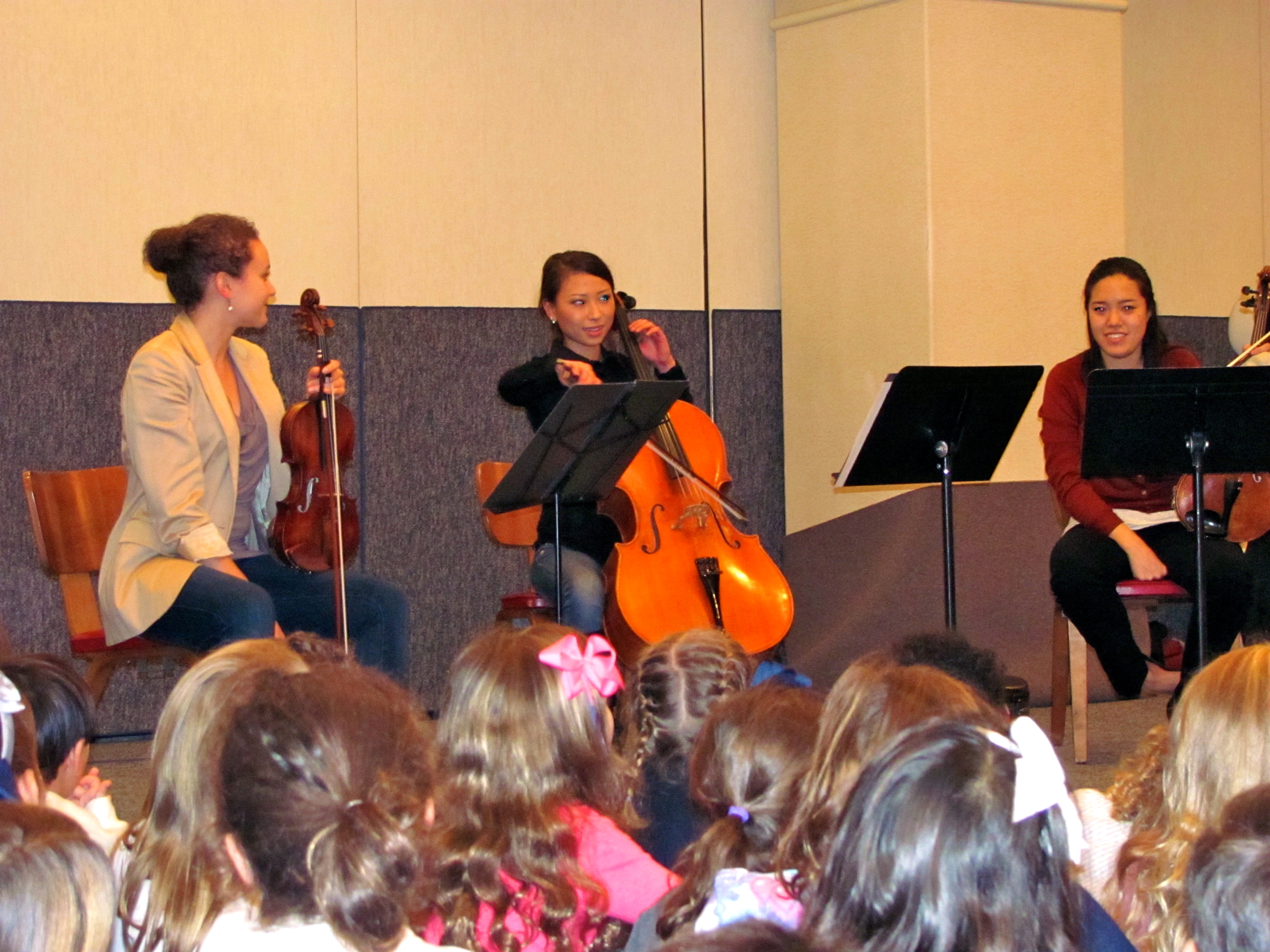 he Juilliard School of Music will be visiting Temple Emanu-El's Nursery School four times this school year. "Musical Opposites" is the recurring theme.
On October 25, 2011, the children were introduced to the first set of musical opposites:
piano
and
forte
(soft and loud). Various percussion instruments from countries around the world were played to demonstrate this concept. A
cajon
from Peru (an instrument shaped like a box) demonstrated how size affects the dynamic of loud and soft. The length of the mallet or strike tapping an instrument also affected whether the sound was
forte
or
piano
. A
bendir
from Morocco, played first with a finger then a whole hand increased the sound until the music was
forte
.
On December 7, 2011, a string trio of violin, cello and viola played at the Nursery School. The musical opposite introduced at this performance was
adagio
and
allegro
(slow and fast). The musicians played several familiar songs, including lullabies and "Hava Nagila," and then asked the children to guess if the music was
adagio
or
allegro
. Clapping and marching was encouraged! The musicians explained that the instruments were made of wood and the bows made of horsehair. When one of the children asked how long it takes to learn to play an instrument, the musicians recommended that they "start young!"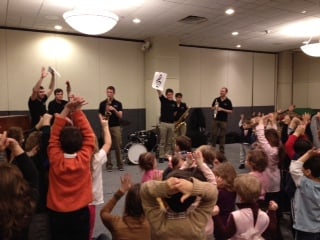 For the third performance, the children were treated to a lively jazz ensemble. The musicians explained that they were a sextet, a group consisting of six performers. They taught the children the musical symbols for treble clef and bass clef and focused their presentation on high and low — treble and bass — sounds. Then the musicians demonstrated what type of sound each instrument made.
• Bass Drum — low
• Snare Drum — high
• Bass — low
• Trumpet — high
• Sax — both high and low depending on the size of the instrument
• Piano — low to high
The sextet performed lively renditions of
C Jam Blues
by Duke Ellington and
When the Saints Go Marching In
. The children stood, danced and raised their arms when the music sounded high and crouched down when the music was low. The room was jumping with the sounds of jazz!
We thank Beth and Chris Kojima, Nursery School parents, for bringing this wonderful program to our children. There will be one more performances at the end of the school year.
Back to Nursery School Parent Involvement