---
Skirball Sunday Seminars are held from 10 AM to 2 PM (unless noted otherwise).
Coffee and bagels are served. Enter at the Marvin and Elisabeth Cassell Community House, One East 65th Street. Sessions are pay-as-you-go ($60 each) at the door, or register online with the Skirball Center.
---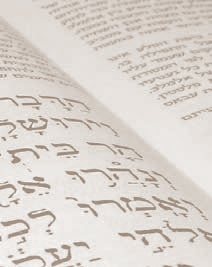 A Hebrew "Marathon"
Michal Nachmany
(Sponsored by Sheila and Bob Friedland)
April 21, 2013 • 10 AM - 2 PM
ANT TO FEEL MORE COMFORTABLE in the prayer service but feel inhibited because you can't read Hebrew? Have you been meaning to learn the language but somehow never seemed to have the time? This unique seminar is perfect for you. Come for an intensive Hebrew marathon that will leave you wanting more. Learn the letters and vowels, and by the end of the day you will be reading Hebrew.
MICHAL NACHMANY
is a graduate of the Hebrew University of Jerusalem. She has taught liturgical, biblical and modern Hebrew for more than 20 years at synagogues and other institutions throughout New York City.
---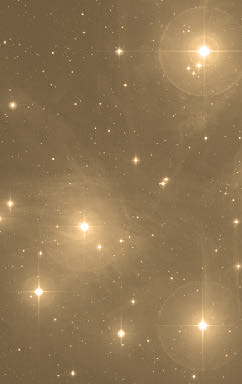 Finding God: A Workshop
Rabbi Alfredo F. Borodowski, Ph.D.
April 28, 2013 • 10 AM - 2 PM
AVE YOU EVER wondered if there is a relationship between your personality and the God to which you relate? Or whether your personal beliefs match any of Judaism's views of the Divine? Using the latest personality-type theory, explore individual profiles and see how "the self" connects to the Divine. Take a few surveys and personality-type instruments that will help you articulate your preferences and then explore the extensive menu of Divine images in Judaism. Finally, write a short personal theological statement to be shared with the group and discover new paths to forming meaning and connection.
RABBI ALFREDO F. BORODOWSKI
serves as the executive director of the Skirball Center for Adult Jewish Learning. Raised in Argentina, he earned his law degree at the University of Buenos Aires Law School (1986) and was ordained as a rabbi at the Seminario Rabinico Latinoamericano (1991). He received a master's in Rabbinic literature and a doctorate in Jewish philosophy from the Jewish Theological Seminary of America (1997). He also studied at the Hebrew University Institute for Advanced Studies and is a graduate of the Senior Educators program at the Melton Center for Education in the Diaspora – Hebrew University (1989-1990).
---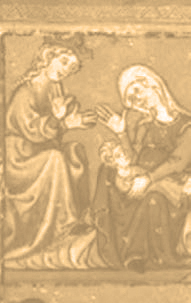 Birds' Head Haggadah, Mainz, circa 1300
The Secret Language of Jewish Art
Dr. Marc Michael Epstein
May 19, 2013 • 10 AM - 2 PM
EWISH ART generally is understood to illustrate scripture, evoke emotion and decorate ritual objects. But it is in fact a text, and like any other text elucidates wishes, dreams and aspirations of Jews. Embark upon an extraordinary journey into both apparently "innocent" and seemingly bizarre images — the hares on decorated haggadot; figures with bird and animal heads; a modest woman riding on a donkey — that can teach us a great deal about the most crucial issues facing Jews in both medieval and modern times: their self-image, their relations with their neighbors and their relationship with God.
DR. MARC MICHAEL EPSTEIN
is professor of religion at Vassar College in Poughkeepsie, N.Y., where he has taught since 1992. During the '80s, Epstein was director of the Hebrew Books and Manuscripts division of Sotheby's Judaica department and continues to serve as consultant to various libraries, auction houses, museums and private collectors throughout the world. His most recent book,
The Medieval Haggadah: Art, Narrative and Religious Imagination
(Yale University Press, 2011), was selected by the
London Times Literary Supplement
as one of the best books of 2011.
---
Back to Skirball Center