---
Skirball Sunday Seminars are open to the public. Enter at the Marvin and Elisabeth Cassell Community House. Sessions are pay-as-you-go ($65 each, lunch included); register with the Skirball Center.
---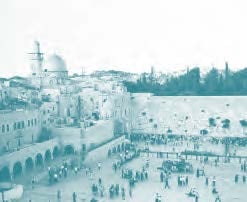 The Complete Guide to
the Arab-Israeli Conflict
Jonathan Cummings
January 26, 2014 • 10 AM to 2 PM

The Arab-Israeli conflict is a major feature of contemporary Jewish life and political world news, yet the history of the conflict is confusing and contentious, and often can seem overwhelming. Join us as we use primary and secondary sources to gain a better understanding of this complex issue. Investigate the origins and evolution of the conflict between Israel, the Palestinians and the wider Arab world, and explore how encountering and discussing diverse views can strengthen, not weaken, our connection to Israel.

JONATHAN CUMMINGS is the director of Intra-Communal Affairs at the Jewish Community Relations Council of New York. Since making aliyah from England, he has taught at the Institute for Youth Leaders From Abroad in Jerusalem, served as an intelligence officer in the IDF, worked as a parliamentary assistant at the Knesset, and researched Israeli government communications policy at the Institute for National Security Studies in Tel Aviv. In 2007 he established the Israel office of BICOM, the Britain-Israel Communications and Research Centre, where he worked until moving to New York in 2012 with his wife, a shlicha of the Jewish Agency for Israel.
---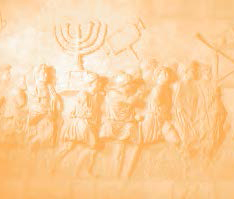 Panel from the Arch of Titus depicting Romans carrying the spoils from the Jerusalem Temple

Exile: The Secret of Jewish Survival
Rabbi Chaim Seidler-Feller
February 9, 2014 • 10 AM to 2 PM

How do we explain Jewish survival when other, arguably greater, cultures have faded from the historical scene? Examine the pivotal role of exile in Jewish consciousness and survival. Through a variety of texts — biblical, Rabbinic, Chasidic and homiletic — explore an innovative framework for understanding Jewish history. Learn how the experience of exile has had a determinative effect on the development of Judaism and helped create a distinctive Jewish contribution to other cultures and civilizations. Is the experience of exile a punishment or rather the secret to Jewish survival?


RABBI CHAIM SEIDLER-FELLER has been working with students and faculty as the executive director of the Yitzhak Rabin Hillel Center for Jewish Life at UCLA for 38 years. Director of the Hartman Fellowship for Campus Professionals, he was ordained in 1971 at Yeshiva University, where he completed a master's in Rabbinic literature. He is a lecturer in the departments of Sociology and Near Eastern Languages and Cultures at UCLA and in the department of Theological Studies at Loyola Marymount University. He is also a faculty member of the Shalom Hartman Institute for Advanced Jewish Studies in Jerusalem and the Wexner Heritage Foundation. He was a rabbinic consultant to Barbra Streisand during the making of the film Yentl.
---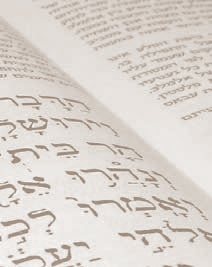 A Hebrew "Marathon"
Michal Nachmany
February 23, 2014 • 10 AM to 2 PM
Want to feel more comfortable in the prayer service but feel inhibited because you can't read Hebrew? Have you been meaning to learn the language but somehow never seemed to have the time? This unique seminar is perfect for you. Come for an intensive Hebrew marathon that will leave you wanting more. Learn the letters and vowels, and by the end of the day you will be reading Hebrew.

MICHAL NACHMANY is a graduate of the Hebrew University of Jerusalem. She has taught liturgical, biblical and modern Hebrew for more than 20 years at synagogues and other institutions throughout New York City.
---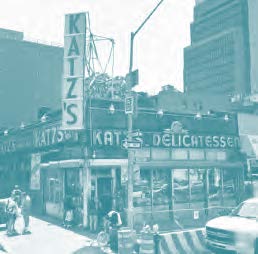 Katz's Delicatessen at 250 E. Houston Street
©Google

Jews and Food
Dr. Brigitte Sion
March 2, 2014 • 10 AM to 2 PM



Learn how Manischewitz, Crisco, bagels and pastrami all revolutionized Jewish food culture in America. Explore the intricate relationship between American Jews and food, from production to preparation to consumption. Study a variety of Jewish texts and other sources to understand Jewish dietary laws from an anthropological perspective. Analyze the recent movement toward eco-kashrut — ethical farming, new kashrut standards and mindful eating. Examine American Jewish cookbooks from the last 100 years and what they reveal about immigration, class, gender and assimilation.





DR. BRIGITTE SION has a doctorate in Performance Studies from New York University. She is an expert on memorials, commemorations and transitional justice after the Holocaust and other genocides. Her expertise also includes Sephardic Jewry, modern anti-Aemitism and new Jewish rituals. She is the author of six books and numerous articles and the editor of the forthcoming Death Tourism: Disaster Sites as Recreational Landscape (Seagull Books, 2013).
---
Back to Skirball Center