---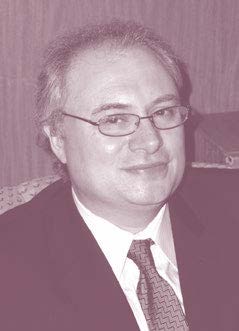 Let's Leave God Alone!
WOULD LIKE to share with you one of the principles of my personal theology: "Don't ask God for an answer that the human next to you should give." I particularly apply this maxim to times of pain and suffering. When evil enters a school, hunger consumes the poor, or injustice breaks down the innocent, I leave God out OF the picture. Rather, I focus my gaze on us, humans.
I understand our reflexive question to the Divine in the form of "why" or "where were you." Faced with the unbearable pain of illness and death, we long to be rescued from chaos and the threat of the unknown by a spark of order and the sense that somebody is in control. However, I don't expect a Divine hand to materialize and prevent tragedy, and neither did the Rabbis.
Within the array of Rabbinic opinions we find a strong tendency toward the principle "do not rely upon miracles." The Rabbis, devastated by the loss of the Temple in Jerusalem, recognized that those times in which God was making direct interventions, as narrated in the Torah, were over. They understood that it was through the power of human action, inscribed in the Commandments, that the universe and our relationship to God was to be reestablished.
When we face unthinkable tragedy, terrible injustice, pain and suffering, the Rabbis teach us that we must look in the mirror, not to heaven. God works through human hands, human ethics, human deeds. Yes, a particle of the mysterious always remains present. However, mystery cannot serve as an escape from disappointment. It should frame our lives between the confines of being finite creatures and the desire to stretch beyond the here and now. And yes, the mysterious offers a place of silence and solace when nothing seems to make sense.
As we enter a new learning semester, let's leave God alone; rather, let's study, debate, and grow in asking hard questions of our society and of ourselves.
— Rabbi Alfredo F. Borodowski, Ph.D.
Back to Skirball Center