---
The Temple Emanu-El Skirball Center was launched in 2001 with a grant
from the Skirball Foundation and today is regarded as one of the preeminent
adult Jewish education institutions in the United States.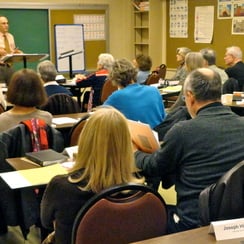 Since its founding,
more than 15,000 people from all segments of the Jewish community have attended classes and special events. Broad and diverse Jewish courses are offered in history, philosophy, literature, Bible, Talmud, Midrash, sociology and anthropology. In the future, there are plans to expand more into the areas of the arts, including music and film.
---
Beginning mid-June 2014,
Dr. Gady Levy will serve as
our new executive director.
Learn more »
---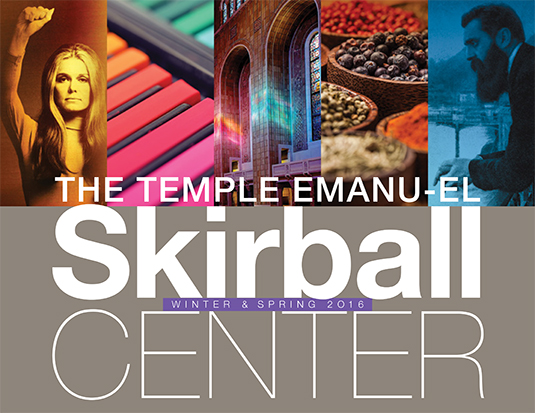 The Winter/Spring 2016
catalog now is available!
Winter classes begin
February 1
; Spring classes begin
May 2
. As part of Temple Emanu-El's mission to educate and engage, we are proud to offer temple members free general admission to all Skirball events (excluding special programs) and 50 percent off tuition for Skirball classes.
Registration may be completed
online
or by calling
(212) 507-9580
.
---
Can't make it to Skirball?
Then enjoy the learning experience another way.
View and listen to lectures, sermons and podcasts
.
Back to Lifelong Learning