---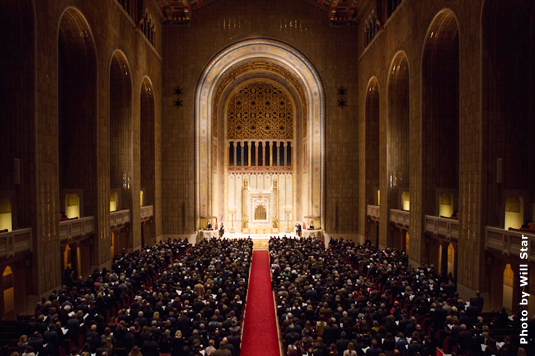 N CELEBRATION OF Rabbi Posner's 40 years of service to Temple Emanu-El, several events are being planned throughout this year to honor him. The first was a worship service and
oneg
on November 9, 2012, at which Rabbi Posner was joined on the Main Sanctuary
bimah
by Temple President John H. Streicker, Mayor Michael Bloomberg and HUC-JIR President David Ellenson. A capacity crowd of 2,000 members of our extended Emanu-El community filled the Main Sanctuary.
---
COULDN'T ATTEND THE SERVICE? Don't worry!
Follow the links below to see videos of the evening, or listen to the entire service.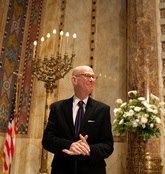 Watch highlights of the evening »
Watch the full Sabbath service »
Listen to the entire service »
Download and read the service program »
---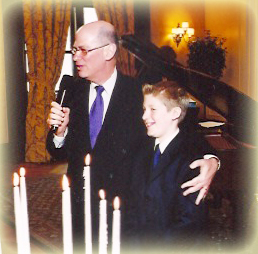 SHARE YOUR MEMORIES:
REFLECTIONS AND PHOTOS
An online Tribute Message Board has been established on the Emanu-El website, and we encourage you to post brief reflections of your special Rabbi Posner memories. To submit your message, log on to
Share Your Memories
.
Do you have a cherished photo taken with Rabbi Posner at a life-cycle or Temple event? If so, then we would love for you to share it with us by emailing it to
dmpphotos@emanuelnyc.org
. Please note that photos may be used throughout the year in connection with "Celebrating 40 Years."
---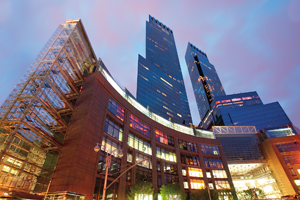 SAVE THE DATE
The celebration will continue on
Wednesday, April 17, 2013,
at the
Mandarin Oriental
. Details will be forthcoming.
Back to Rabbi Posner Announces Retirement