---
Volunteers from Temple Emanu-El prepare and serve dinner for families that are staying at Ronald McDonald House of New York, a "home away from home" for families of seriously ill children undergoing treatment. Dinners generally are organized on a monthly basis.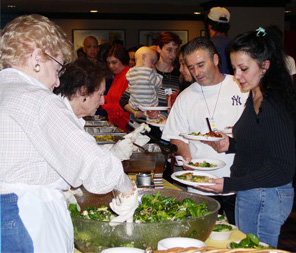 2013-2014 Program Dates:

October 24 • November 7

December 26 • January 28

February 13 • April 29 •

May 27 • June 26 • August 28
Temple members
who are interested in participating must contact the
Women's Auxiliary
, which organizes and funds the dinners. This activity is suitable only for adults over 18 who are in good health. All volunteers will receive a call back from the Women's Auxiliary to confirm their volunteer dates. (Please, no walk-ins!)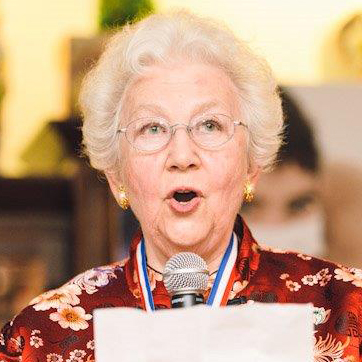 RONALD McDONALD HOUSE NEW YORK
established its
Hope Awards
in 2008 to recognize individuals who have made an outstanding commitment to their organization and the cause of pediatric cancer. Temple congregant
Bernice "Bunny" Barb
, who co-chairs Emanu-El's monthly Ronald McDonald House dinner program, was inducted on April 23, 2013.
View photos from the awards ceremony and read the
introductory comments about Bunny
given by Rabbi Amy B. Ehrlich »
Back to Women's Auxiliary