---
Men's Club programs are open to all temple members and their guests.
We encourage your participation and value your support. Program dates and
times are subject to change. Questions should be directed to (212) 744-1400,
ext. 250 or mensclub@emanuelnyc.org.
---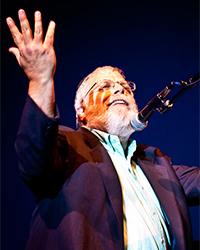 October 2015
The Magical World of Yiddish Song
Sunday, October 18 • 10 AM to 12 PM
Zalmen Mlotek,
artistic director of the
National Yiddish Theatre Folksbiene (NYTF),
will tell and sing the story of the Yiddish song.
Complete the secure
credit-card payment form >>
Prefer to pay by check?
Download and print a registration form.
Emanu-El Community Sabbath Dinner
Special guest: Renée Fleming
Friday, October 23 • 7:15 PM
Following the 6 PM worship service, all temple members and their guests are invited to a Sabbath dinner. The evening conclude with an after-dinner talk by one of the most acclaimed singers of our time,
Renée Fleming
. The beloved American soprano and arts advocate will speak about the role of the arts in our society and answer questions from guests. This event is being held in association with the
Richard Tucker Music Foundation
and in cooperation with the Men's Club.
Complete the secure credit-card payment form >>
Prefer to pay by check?
Download and print a registration form.
---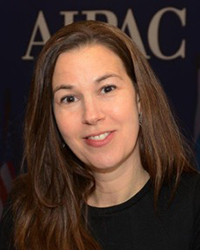 November 2015
AIPAC Insider Briefing
Sunday, November 22 • 10 AM to 12 PM
Dr. Sharon Goldman, Northeast U.S. political director for the American Israel Public Affairs Committee (AIPAC), will discuss "Israel Under Threat: Challenges to the Jewish State."
NOTE: This is not a fundraising event.
Complete the secure
credit-card payment form >>
Prefer to pay by check?
Download and print a registration form.
---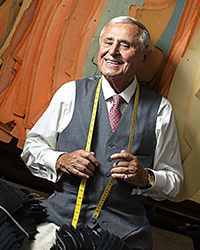 January 2016
Measure of a Man:
From Auschwitz Survivor to Presidents' Tailor
Sunday, January 10 • 10 AM to 12 PM
Clothier and author
Martin Greenfield
will discuss his journey from Auschwitz survivor to "America's greatest living tailor," the man who dresses presidents and movie stars. Book signing will follow.
(Photo right: New York Post/Getty Images)
---
February 2016
The Future of American Espionage
Sunday, February 21 • 10 AM to 12 PM
Joseph Wippl, who has spent 30 years as part of the CIA's national Clandestine Service, will discuss the future of American espionage and tell us about successful Jews in the U.S. clandestine service.
---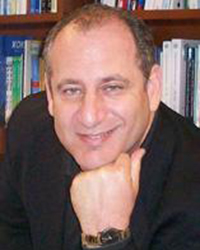 March 2016
ISIS Crisis: A New Security Strategy
for the Middle East
Sunday, March 20 • 10 AM to 12 PM
Guest speaker
David Phillips
is director of the Program on Peace-Building and Rights at the Institute for the Study of Human Rights at Columbia University. He also is a contributor to CNBC News and has served as a senior adviser and foreign affairs expert to the U.S. Department of State.
---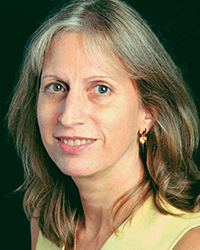 April 2016
Constructing a New York Exhibit:
The Treasury That Is New York
Sunday, April 10 • 10 AM to 12 PM
Our final guest of the year is
Louise Mirrer,
president of the
New York Historical Society
. Under Ms. Mirrer's direction, the historical society has launched such groundbreaking exhibitions as
WWII and NYC, New York Divided: Slavery and the Civil War, Lincoln and New York
and
A New Light on Tiffany: Clara Driscoll and the Tiffany Girls
.
---
May 2016
Men's Club Annual Meeting and
Samuel Sacks Award Presentation
Thursday, May 19 • 6 PM to 9 PM
Our closing event of the season features the election of officers and the presentation of the annual Samuel Sacks Achievement Award. Join us for a cocktail reception and ceremony, and celebrate with us!
---
The charge for all Sunday events is $30 for Men's Club and Women's Auxiliary members,
$35 for all other temple guests. Brunch is included.
Back to Men's Club