---
Club 65 is a monthly social group/educational program for senior members of the temple, both men and women. The name is a reference to our street location and the age of membership eligibility. We look forward to meeting many new members!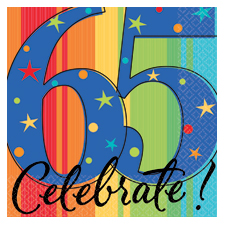 Sessions meet at 11 AM
on the second Tuesday of each month, with some exceptions. Attendees are invited to bring their own lunch.
For its
January 12
meeting, Club 65 welcomes
Janis Klein
and her special guests to view their award-winning documentary on the timely subject of racial profiling. And, on
February 9,
we will be joined by
Richard R.Valcourt,
past president of the Men's Club and editor-in-chief of the
International Journal of Intelligence and Counterintelligence,
who will address the group on global affairs, with particular emphasis on the Middle East.
Participation in Club 65
is open to all temple members (men and women) age 65 and over;
attendance is free of charge.
If you would like more information, then please call
(212) 744-1400
.
Back to Men's Club