---
It is a prized Temple tradition that, for more than 70 years, the Readers Panel —
a group of 30 to 35 dedicated men and women operating under the auspices of the Men's Club — has led Temple Emanu-El's Sunset Service at 5:30 PM,
every Sunday through Thursday.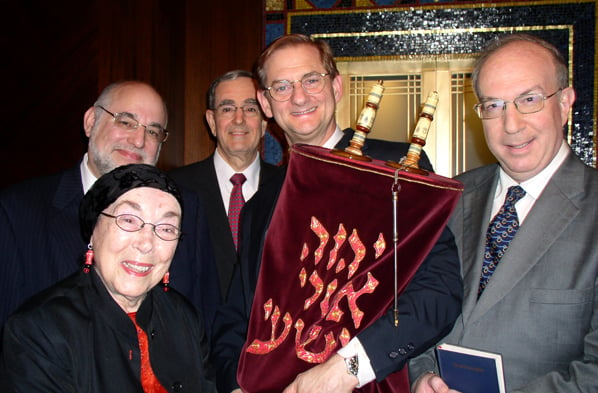 Being a member of the Readers Panel
creates an opportunity to become a leader, as well as to connect with those mourning or seeking comfort, and to reconnect personally with Judaism. Participants are members of our congregation who dedicate their time to lead our brief service, usually once every five or six weeks.
Ross Brady,
group chairman, and
Hadassa Mushinsky,
shamas
of the service, interview and train potential readers. We offer a no-pressure environment of camaraderie and good feeling with training available and limited Hebrew required (phonetic transliterations available). Reconnect with Judaism, reconnect with God and connect with people who perform this service as well as those who take comfort in it. Persons who are interested should
send a message
.
The Sunset Service is open to the public. Attendees should enter at the Marvin and Elizabeth Cassell Community House, One East 65th Street.
Back to Men's Club