---
Your Emanu-El Eats cookbook committee gratefully acknowledges
the interest and enthusiasm shown by the congregation for this project.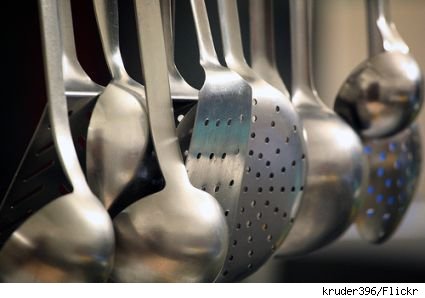 One of the nicest things
about this time of year is the holidays...wonderful opportunities for gatherings of family and friends. Your
Emanu-El Eats
Committee shares a delightful, pass-around-the-table dessert recipe that also is a ready treat for holiday drop-ins and all the extra company your kids bring home during school holiday breaks. This recipe comes to us from congregant
Penny Zorn Cohen
.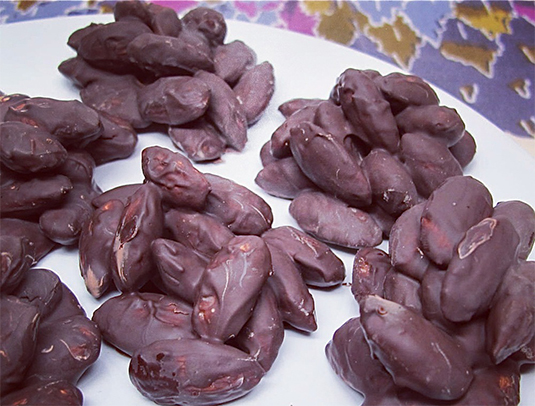 CHOCOLATE-COVERED ALMOND CLUSTERS
(Makes about 36 to 40 almond clusters)
• 8 ounces high-quality milk or semi-sweet chocolate chips, divided
• 1½ cups whole roasted skinless almonds
(see note)
1. Line a couple of cookie sheets with wax paper.
2. In a large microwave-safe bowl, melt half the chocolate chips on high for about 30 seconds,
stir and repeat until chocolate is just melted, about 1½ minutes.
3. Stir in remaining chocolate chips until melted. Cool 3 minutes.
4. Stir in almonds, making sure they are well-coated.
5. Drop teaspoonfuls of the mixture onto prepared cookie sheets; refrigerate until set,
about 30 minutes. These clusters will keep refrigerated in an airtight container,
for up to one month.
Note: If you cannot find dry-roasted, skinless almonds, then you can make your own by placing whole almonds in a 425°F oven until nicely roasted and fragrant, about 10 minutes. If not using skinless almonds, rub almond skins off in a clean dish towel while still warm. Cool almonds before coating with chocolate.
---