---
Your Emanu-El Eats cookbook committee gratefully acknowledges
the interest and enthusiasm shown by the congregation for this project.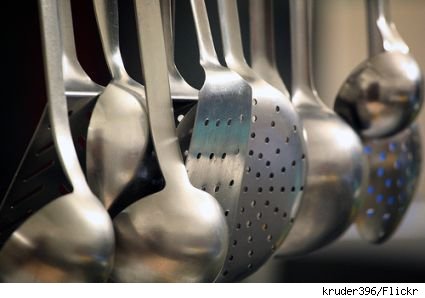 Your Emanu-El Eats Committee is chugging along —
getting closer to getting
Emanu-El Eats
to you. And,
Emanu-El Eats
will be the official title of our congregational cookbook. Thank you to all who took time to vote.
Emanu-El Eats
was the overwhelming favorite among voters.
Here, for your enjoyment, is a preview of a favorite recipe for a delicious chocolate mousse. This one is a great addition to your dessert repertoire!
CHOCOLATE MOUSSE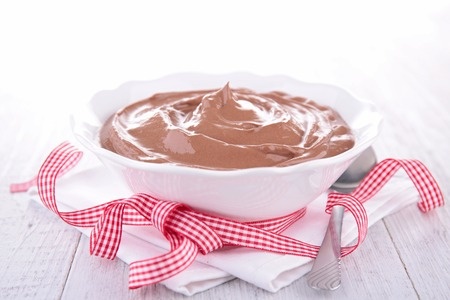 From Lynda DeLott, former trustee and current chair of the Tikkun Olam Committee: "I got this recipe from my mom many years ago, and I have no idea where she got it. It has only five ingredients, but it is decadent and has an ultra-rich flavor. You need to make this a day ahead, as it must sit in the fridge overnight. This is a winner dessert... perfect when you have dinner guests."

Editor's note: No Women's Auxiliary Shabbat Dinner is complete without a large bowl of Lynda's famous mousse. This recipe can easily be halved, serving 10.
(Serves 20)
• 3 cups heavy cream (no substitutions)
• 2 12-ounce bags semi-sweet chocolate morsels
• 12 eggs, separated
• 6 tablespoons confectioner's sugar
• 4 tablespoons water
1. In a large bowl, beat heavy cream until it is firmly whipped, then refrigerate.
2. Gently melt the chocolate with the water in a double boiler and lightly mix until smooth with no lumps.
3. Take the chocolate off the heat and allow it to cool. This is a tricky step, so be cautious; you want the chocolate to be smooth but not overworked and stiff.
4. Beat the egg yolks with confectioner's sugar. Mix into the melted chocolate with a spatula.
5. Beat the egg whites until stiff, then fold into the chocolate mixture.
6. Fold in the whipped cream. Put the mousse into a large bowl, cover with plastic wrap and refrigerate overnight.
---