---
Your Emanu-El Eats cookbook committee gratefully acknowledges
the interest and enthusiasm shown by the congregation for this project.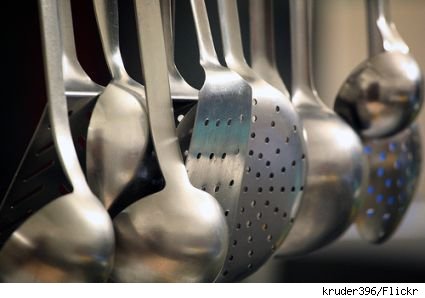 September, already?
Yes, it is. And, your
Emanu-El Eats Committee
and many volunteer testers have been busy working on our forthcoming congregational cookbook, tentatively titled
Emanu-El Eats
. Last call for thoughts on titles for Emanu-El's first congregational cookbook! We thank all who responded to our request last spring. Please send your ideas to
emanueleats@emanuelnyc.org
. In November, all Temple members will have an opportunity to vote on submissions, including the working title.
---
Preparing for the High Holy Days
While many of us avoid stoves and sometimes kitchens in the summer months, it is now time to reacquaint ourselves with our stoves and recipes. As you prepare for your upcoming holiday meals, please consider volunteering to test a recipe in conjunction with your holiday preparations or to simply mark your return to the kitchen. The recipes are family favorites of our congregants and can be the perfect addition to your holiday menus or everyday repertoire.
Please send an email to
emanueleats@emanuelnyc.org
if you are interested in signing on to test one or more recipes. The more testers we have, the sooner we can get this wonderful collection of family recipes to your home kitchen.
In the interim, the following recipe from Temple member Nancy Gold is a versatile side dish for the holidays or everyday meals. Your Emanu-El Eats Committee wishes you and your loved ones a joyous and healthy New Year!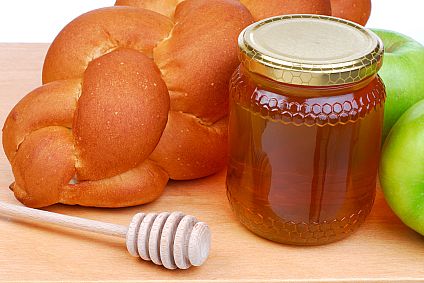 NEIL'S HONEYED SWEET POTATO-APPLE PURÉE
(Serves 8)
• 6 sweet potatoes, baked, then peeled
• 24-ounce jar of unsweetened applesauce
• Penzey's Apple Pie Spice or ground cinnamon, to taste
• Honey, to taste
1. In a food processor, purée potatoes, applesauce and pie spice or cinnamon.
2. Place mixture in a greased, ovenproof casserole and bake in a
350 degree F oven until hot, about 30 minutes.
3. Drizzle with honey and serve.
Notes:
1. Poached or canned pears can be substituted for the applesauce.
If using canned pears, rinse off the syrup first.
2. For a coarser texture, mash the sweet potatoes and applesauce by hand;
for a more silken texture, after pureeing the mixture in a food processor,
push it through a chinois.
---