---
It is a prized Temple tradition that, for more than 70 years, the Readers Panel —
a group of 30 to 35 dedicated men and women operating under the auspices of the Men's Club — has led Temple Emanu-El's Sunset Service at 5:30 PM,
every Sunday through Thursday.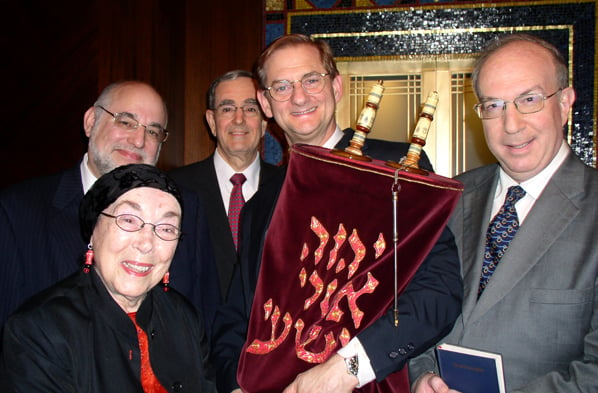 All congregants are invited
to become members of the Readers Panel. Persons who are interested should
send a message
. Assistance from the rabbis is available by request for those who may need to brush up on their Hebrew.
The Sunset Service is open to the public. Attendees should enter at the Marvin and Elizabeth Cassell Community House, One East 65th Street.
Back to Worship Services