---
It's too late to schedule an alert for that event.


Women's Auxiliary Book Group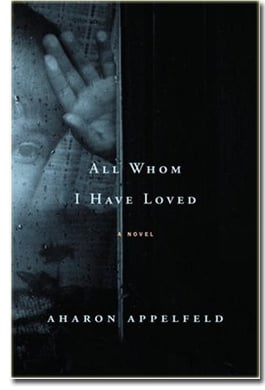 r. Mark Weisstuch will lead our discussion of
All Whom I Have Loved
, described as "The haunting story of a Jewish family in Eastern Europe in the 1930s that prefigures the fate of the Jews during World War II. At the center is 9-year-old Paul Rosenfeld, the beloved only child of divorced parents, through whose eyes we view a dissolving, increasingly chaotic world."
All Whom I Have Loved
is the most recently published novel by award-winning author
Aharon Appelfeld
, who in 1932 was born in Czernowitz, Rumania, and deported to a concentration camp when he was 8 years old. After escaping, he spent 3 years hiding in Ukraine before joining the Russian army. He eventually made his way to Italy and immigrated to Eretz Israel in 1946. Mr. Appelfeld currently resides in Jerusalem, where he is a professor of Hebrew Literature at Ben Gurion University of the Negev. His many works (which include novels, short stories and essays) have been translated into more than a dozen languages.
Open to members of the
Women's Auxiliary
, our discussion will be held in the sixth-floor lounge of the Marvin and Elisabeth Cassell Community House (One East 65th Street). Feel free to bring your lunch. Coffee and cookies will be served. RSVP by Tuesday, December 11 to (212) 744-1400, ext. 235 or send an
e-mail
.
Back to Calendar