---
It's too late to schedule an alert for that event.


Women's Auxiliary Book Group

"The Bookseller's Sonnets" by Andi Rosenthal

One East 65th Street
Open to all Temple members
This event has passed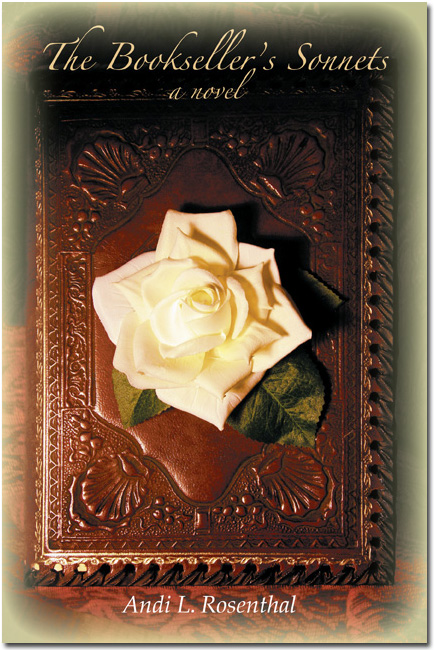 mysterious package from an anonymous artifact donor arrives on the desk of Jill Levin, the senior curator at a Holocaust museum: a secret diary, written by the eldest daughter of St. Thomas More, legal advisor to and close friend of Henry VIII. As Jill and her colleagues work to authenticate this rare find, letters arrive to convey the manuscript's history and the donor's unimaginable story of survival. At the same time, representatives from the Archdiocese of New York arrive to stake their claim to this controversial document, hoping to send it to a Vatican archive before its explosive content becomes public.
As the process of authentication hovers between find and fraud, and as the battle for provenance plays out between religious institutions, Jill struggles with her own family history and her involvement in a relationship she fears will disrupt and disappoint her family. The stories told in the manuscript and letters, however, soon entwine to reveal the secrets that unlock the mysteries of the Tudor court and the untold history of Jill's own heritage.

ANDI ROSENTHAL received a degree in literature of the Holocaust at the University of Delaware and a master's in creative writing from Temple University. She is a contributing writer to Reform Judaism magazine, InterfaithFamily.com and RJ.org. Among her many achievements, she was awarded the Elda Wollagaer Gregory Poetry Prize at the University of Delaware (1992) and the Achievement Award in Creative Writing (first place) in 1989 and 1992. She also was the grand prize winner of the InterfaithFamily.com Essay Contest. She converted to Judaism in 2002. Andi is a lecturer for the Union for Reform Judaism and lecturer of the Interfaith Community of NYC. She lives in Larchmont, NY.
---

Open to all members of the Temple, our discussion will be held in the sixth-floor lounge of the Marvin and Elisabeth Cassell Community House.
Cantor Lori Corrsin
will lead our discussion. Enter at One East 65th Street. Feel free to bring your lunch. Coffee and cookies will be served. RSVP to (212) 744-1400, ext. 235, or
send a message
.
Back to Calendar