---
It's too late to schedule an alert for that event.


Women's Auxiliary Book Group

"The Year of Living Biblically" by A. J. Jacobs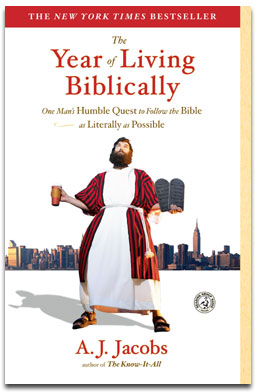 aised in a secular family but interested in the relevance of faith in our modern world, A.J. Jacobs decides to attempt to obey the Bible as literally as possible for one full year. He vows to follow the Ten Commandments, to be fruitful and multiply, to love his neighbor. But, he also chooses to obey the hundreds of less publicized rules: to avoid wearing clothes made of mixed fibers; to stone adulterers, to not shave his beard. The resulting spiritual journey is both funny and profound, reverent and irreverent, personal and universal, and it will make you see history's most influential book with new eyes. Jacobs embeds himself in a cross-section of communities that take the Bible literally. He tours a creationist museum and sings hymns with Amish; he dances with Chasidic Jews and does scripture study with Jehovah's Witnesses. He wrestles with seemingly archaic rules that baffle the 21st century brain, and he discovers ancient wisdom of startling relevance.
— From publisher description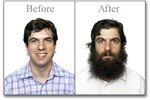 A.J. JACOBS
is the editor of
What It Feels Like
and the author of
The Two Kings: Jesus and Elvis
,
America Off-Line
and
The Know-it-All,
a book about reading the entire
Encyclopedia Britannica
in a quest to learn everything important in the world. He is editor at large at
Esquire
and has written for the
New York Times
,
Entertainment Weekly
,
Glamour
,
New York Magazine
and the
New York Observer
. Raised in New York City, he lives in the city today with his wife.
Open to all members of the Temple, our discussion will be held in the sixth-floor lounge of the Marvin and Elisabeth Cassell Community House (One East 65th Street). Feel free to bring your lunch. Coffee and cookies will be served. RSVP to (212) 744-1400, ext. 235 or
send a message
.
RESOURCES:
Back to Calendar