---
It's too late to schedule an alert for that event.


Women's Auxiliary Book Group

"Devotion" by Dani Shapiro

One East 65th Street
Open to all Temple members
This event has passed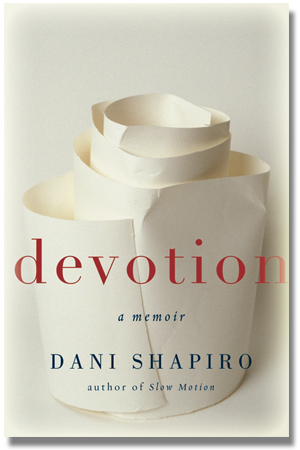 n her mid-40s and settled into the responsibilities and routines of adulthood, Dani Shapiro found herself with more questions than answers. Was this all life was — a hodgepodge of errands, dinner dates, e-mails, meetings, to-do lists? What did it all mean?
Having grown up in a deeply religious and traditional family, Shapiro had no personal sense of faith, despite repeated attempts to create a connection to something greater. Feeling as if she was plunging headlong into what Carl Jung termed "the afternoon of life," she wrestled with self-doubt and a searing disquietude that would awaken her in the middle of the night. Set adrift by loss — her father's early death; the life-threatening illness of her infant son; her troubled relationship with her mother — she had become edgy and uncertain. At the heart of this anxiety, she realized, was a challenge: What did she believe? Spurred on by the big questions her young son began to raise, Shapiro embarked upon a surprisingly joyful quest to find meaning in a constantly changing world. The result is
Devotion
: a literary excavation to the core of a life.
In this spiritual detective story, Shapiro explores the varieties of experience she has pursued — from the rituals of her black hat Orthodox Jewish relatives to yoga
shalas
and meditation retreats. A reckoning of the choices she has made and the knowledge she has gained,
Devotion
is the story of a woman whose search for meaning ultimately leads her home. Her journey is at once poignant and funny, intensely personal — and completely universal.
(Source: Publisher's website)
Watch a video of the author discussing her book »
Read from the book »
Read the New York Times book review »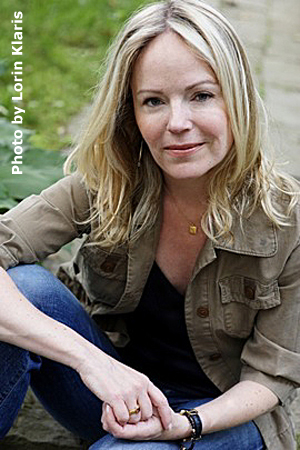 DANI SHAPIRO
is the bestselling author of the memoir
Slow Motion
and five novels, including
Black & White
and
Family History
. Her work has appeared in
The New Yorker, Granta, Tin House, One Story, Elle, The New York Times Book Review and The Los Angeles Times
. She has taught in the writing programs at Columbia, NYU, The New School and Wesleyan University, and she is co-founder of the Sirenland Writers Conference in Positano, Italy. She is a contributing editor at
Travel + Leisure
. She lives with her husband and son in Litchfield County, Connecticut.
---

Open to all members of the Temple, our discussion will be held in the sixth-floor lounge of the Marvin and Elisabeth Cassell Community House.
Rabbi Ben Zeidman
will lead our discussion. Enter at One East 65th Street. Feel free to bring your lunch. Coffee and cookies will be served. RSVP to (212) 744-1400, ext. 235, or
send a message
.
Back to Calendar