---
It's too late to schedule an alert for that event.


Women's Auxiliary Book Group

"Not Me" by Michael Lavigne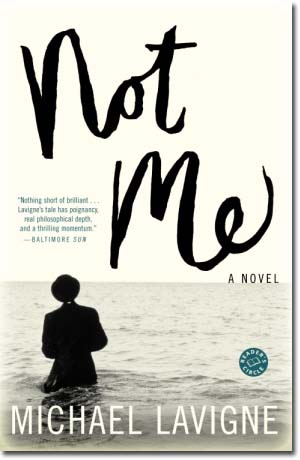 ot Me
is a remarkable debut novel that tells the dramatic and surprising stories of two men — father and son — through 60 years of uncertain memory, distorted history and assumed identity.
When Heshel Rosenheim, apparently suffering from Alzheimer's disease, hands his son, Michael, a box of moldy old journals, an amazing adventure begins — one that takes the reader from the concentration camps of Poland to an improbable love story during the battle for Palestine, from a cancer ward in New Jersey to a hopeless marriage in San Francisco. The journals, which seem to tell the story of Heshel's life, are so harrowing, so riveting, so passionate and so perplexing that Michael becomes obsessed with discovering the truth about his father.
As Michael struggles to come to grips with his father's elusive past, a world of complex and disturbing possibilities opens up to him — a world in which an accomplice to genocide may have turned into a virtuous Jew and a young man cannot recall murdering the person he loves most; a world in which truth is fiction and fiction is truth and one man's terrible, or triumphant, transformation calls history itself into question. Michael must then solve the biggest riddle of all: Who am I?
Intense, vivid, funny and entirely original,
Not Me
is an unsparing and unforgettable examination of faith, history, identity and love.

MICHAEL LAVIGNE
was born in Newark, N.J., and educated at Millersville State University and the University of Chicago. At Chicago he did graduate work on the Committee on Social Thought. He began seriously writing fiction only at midlife and was discovered at the Squaw Valley Community of Writers.
Not Me
is his first novel; he is working on his second, set in Moscow, where he once lived. Lavigne lives in San Francisco with his wife, Gayle Geary.
Open to all members of the Temple, our discussion will be held in the sixth-floor lounge of the Marvin and Elisabeth Cassell Community House (One East 65th Street). Feel free to bring your lunch. Coffee and cookies will be served. RSVP to (212) 744-1400, ext. 235 or
send a message
.
RESOURCES:
Back to Calendar