---
It's too late to schedule an alert for that event.


Women's Auxiliary Book Group

"The Liberated Bride" by A.B. Yehoshua

One East 65th Street
A light lunch will be served; charge is $10 per person
This event has passed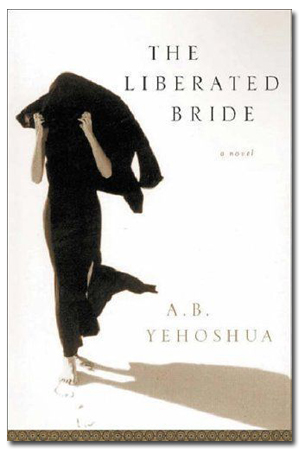 novel that stirs us to examine the nature of loyalty, identity and history itself,
The Liberated Bride
presents a multitude of sectors in Israeli life, as seen through the eyes of an endearing professor named Yochanan Rivlin.
Acclaimed author A.B. Yehoshua begins the journey with a wedding; the bride is one of Rivlin's students, a young Arab woman from a village in the Galilee. From this memorable evening springs a series of storylines that weave together Rivlin's own wife (a venerable judge), his research in Algeria's recent civil war, his son's failed marriage, translations of ancient storytelling, and even the passersby in Rivlin's neighborhood. As a fascinating tapestry emerges from scenes that are by turns deeply serious and highly entertaining, Yehoshua captures the universal desire for truth as well as the legacies of conquest that ripple throughout the world.
(Source: Reading Group Guides)
Read an excerpt »

ABOUT THE AUTHOR
A.B. YEHOSHUA WAS BORN IN 1936 IN JERUSALEM AND TODAY LIVES IN HAIFA. HE STUDIED HEBREW LITERATURE AND PHILOSOPHY AT THE HEBREW UNIVERSITY IN JERUSALEM. HE HAS TAUGHT AT HIGH-SCHOOL AND UNIVERSITY LEVELS AND TAUGHT IN PARIS WHILE LIVING THERE FROM 1963 TO 1967. HE IS A PROFESSOR OF LITERATURE AT HAIFA UNIVERSITY. BEST KNOWN AS A NOVELIST AND PLAYWRIGHT, MR. YEHOSHUA IS AMONG THE MOST WIDELY RECOGNIZED ISRAELI AUTHORS INTERNATIONALLY.
DESCRIBED BY
THE NEW YORK TIMES
AS "A KIND OF ISRAELI FAULKNER," MR. YEHOSHUA HAS ESTABLISHED HIMSELF AS ONE OF ISRAEL'S FOREMOST AUTHORS, A NOVELIST WITH A PARTICULAR GIFT FOR CAPTURING THE MOOD OF CONTEMPORARY ISRAEL. IN A STYLE THAT HAS BEEN CALLED "ANTI-STREAM OF CONSCIOUSNESS," MR. YEHOSHUA'S WRITING EXPLORES THE ANIMAL INSTINCTS THAT THREATEN THE FAÇADE OF CIVILIZED PEOPLE AND EXAMINES THEIR ISOLATION FROM EACH OTHER, THEIR COMMUNITY AND THEMSELVES.
THE VILLAGE VOICE
WROTE, "YEHOSHUA'S STORIES FIND THEIR WAY RIGHT INTO THE UNCONSCIOUS...NOBEL PRIZES HAVE BEEN GIVEN FOR LESS." IN THE WORDS OF CRITIC ALAN LELCHUK, MR. YEHOSHUA IS "TRYING TO BREAK THROUGH THE DEEPER CIRCLES OF FEELING, TO MEANINGS BEYOND THE CEREBRAL OR STALE."
(Source: Jewish Virtual Library
)
Back to Calendar