---
Club 65: "The Book Smugglers"

A Book Discussion

One East 65th Street
For temple seniors age 65 and over
This event has passed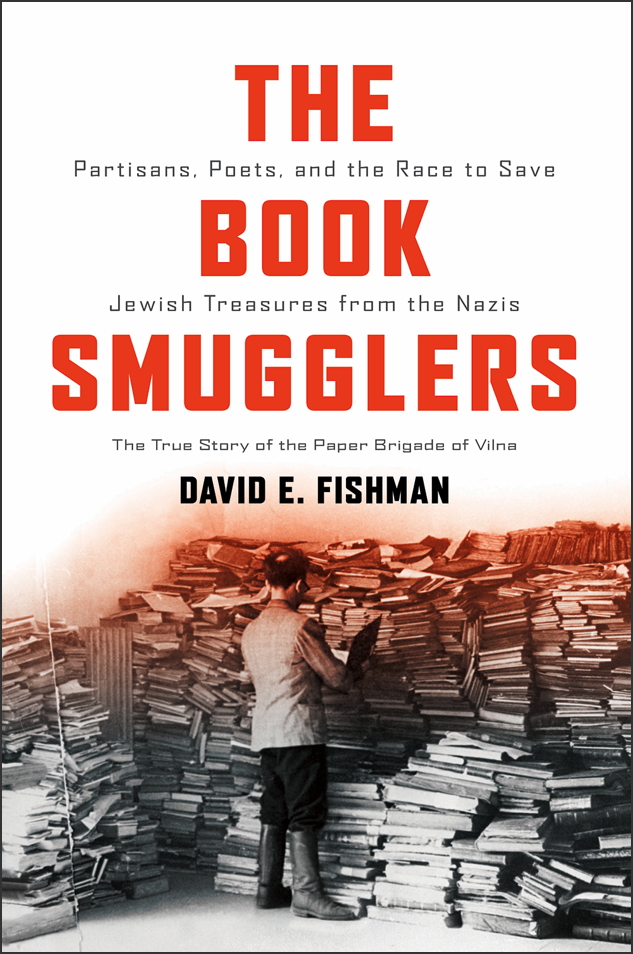 In April, Club 65 invites members to a discussion of
The Book Smugglers by
David E. Fishman.
The Book Smugglers
is the nearly unbelievable story of residents of the Vilna Ghetto who rescued thousands of rare books and manuscripts — first from the Nazis and then from the Soviets — by hiding them on their bodies, burying them in bunkers and smuggling them across borders. It is a tale of heroism and resistance, of friendship and romance, and of unwavering devotion — including the readiness to risk one's life — to literature and art. And it is entirely true. Based on Jewish, German and Soviet documents, including diaries, letters, memoir and the author's interviews with several of the story's participants, The Book Smugglers chronicles the daring activities of a group of poets turned partisans and scholars turned smugglers.
(Source: Publisher's website)
Participation in Club 65 is open to all temple members (men and women) age 65 and over; attendance is free of charge.
If you would like more information, please call
(212) 744-1400
.
Back to Calendar