---
Chanukah (5778)



First candle is lit December 12; last candle is lit December 19.
This event has passed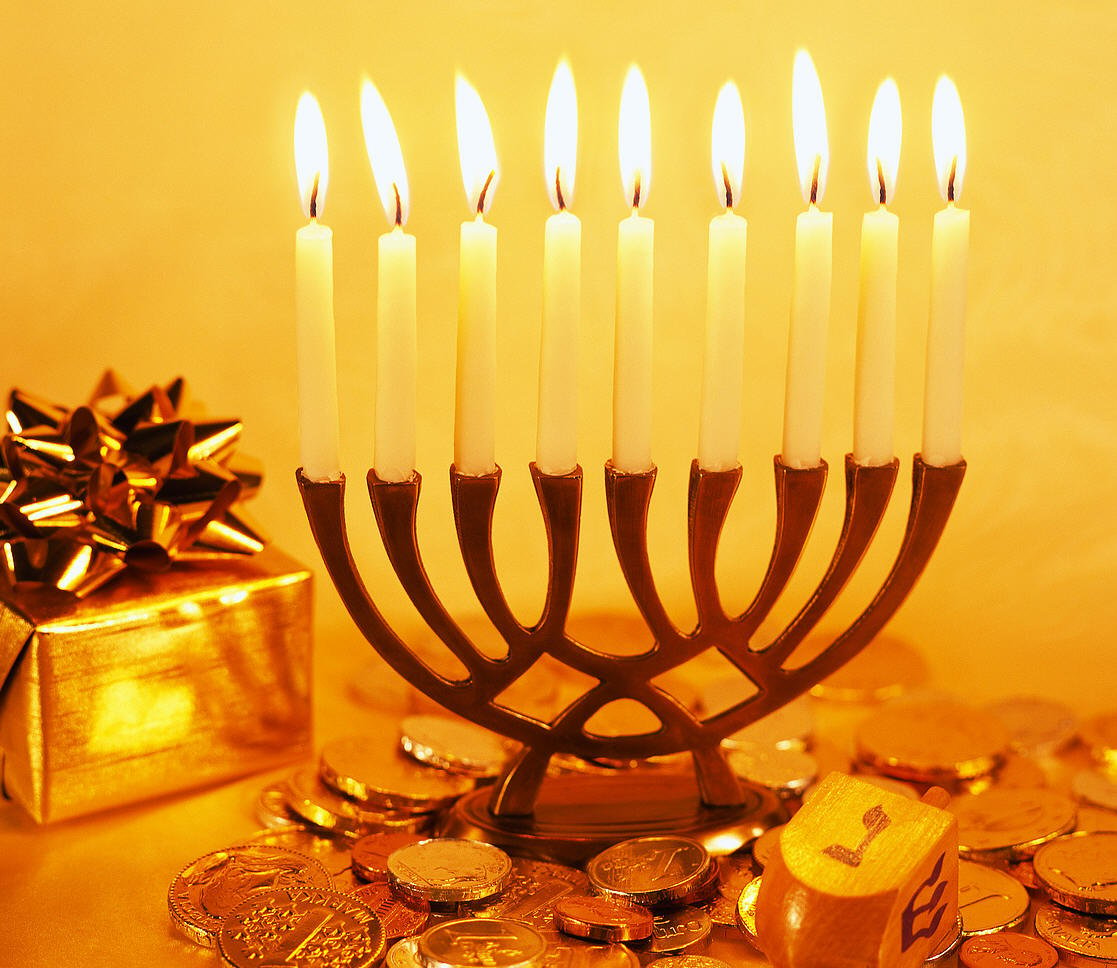 Chanukah is a time of great joy and light, a time when
we celebrate our identity as a holy nation.
Join us each night of the holiday at the
5:30 PM
worship service in Greenwald Hall, led by the Readers Panel, to light the Chanukah menorah. Our congregational Chanukah service will be held on
Friday, December 15 at 6 PM
in the Fifth Avenue Sanctuary. A festive
oneg
will follow. All are welcome!
Like many Jewish holidays, some of the most important aspects of Chanukah happen in the home. To help make the most of your holiday celebration, Temple Emanu-El is pleased to offer
"Chanukah at Home"
on our temple website. Read the Chanukah story; listen to and learn the Chanukah blessings; download recipes for making latkes; learn how to play dreidel; make Chanukah decorations; sing songs; and add meaning to your holiday celebration by discovering ways to give to others.
First candle is lit Tuesday, December 12, 2017;
eighth candle is lit Tuesday, December 19, 2017.
Back to Calendar