---
It's too late to schedule an alert for that event.


Women's Auxiliary Book Group

"A Replacement Life" by Boris Fishman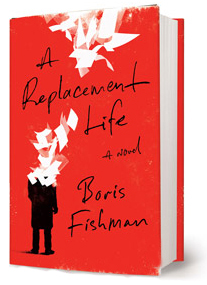 A singularly talented writer
makes his literary debut with this provocative, soulful and sometimes hilarious story of a failed journalist asked to do the unthinkable: forge Holocaust-restitution claims for old Russian Jews in Brooklyn, New York.
Yevgeny Gelman, grandfather of Slava Gelman, "didn't suffer in the exact way" he needs to have suffered to qualify for the restitution the German government has been paying out to Holocaust survivors. But suffer he has — as a Jew in the war; as a second-class citizen in the USSR; as an immigrant to America. So? Isn't his grandson a "writer"?
High-minded Slava wants to put all this immigrant scraping behind him. Only the American Dream is not panning out for him —
Century,
the legendary magazine where he works as a researcher, wants nothing greater from him. Slava wants to be a correct, blameless American — but he wants to be a lionized writer even more.
Slava's turn as the Forger of South Brooklyn teaches him that not every fact is the truth and not every lie a falsehood. It takes more than law-abiding to become an American; it takes the same self-reinvention in which his people excel. Intoxicated and unmoored by his inventions, Slava risks exposure. Cornered, he commits an irrevocable act that finally grants him a sense of home in America but not before collecting a price from his family.
A Replacement Life
is a dark, moving and beautifully written novel about family, honor and justice.
(Source: Author's website)
---
BORIS FISHMAN
was born in Minsk, in the former Soviet Union, in 1979, and emigrated to the United States in 1988. His journalism, essays and criticism have appeared in
The New Yorker, The New York Times Magazine
and
Book Review, The New Republic, The Nation, Harper's, Vogue, The London Review of Books
and
The Wall Street Journal
. He has earned a degree in Russian literature from Princeton University and a master's of fine arts in fiction from New York University, where has was a New York Times Foundation Fellow.
A Replacement Life
, published in 2014, is his first novel.
(Photo by Rob Liguori)
---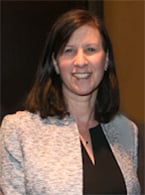 Open to all members of the Temple, our discussion will be held in the sixth-floor lounge of the Marvin and Elisabeth Cassell Community House.
Rabbi Amy Ehrlich
will lead our discussion. Enter at One East 65th Street. Feel free to bring your lunch. Coffee and cookies will be served. RSVP to (
212) 744-1400, ext. 235
, or
send a message
.
Back to Calendar