---
It's too late to schedule an alert for that event.


Women's Auxiliary Book Group

"A Guide for the Perplexed" by Dara Horn

One East 65th Street
Open to all Temple members
This event has passed
The incomparable Dara Horn returns with a spellbinding novel of how technology changes memory and how memory shapes the soul...
Software prodigy Josie Ashkenazi has invented an application that records everything its users do. When an Egyptian library invites her to visit as a consultant, her jealous sister Judith persuades her to go. But in Egypt's post-revolutionary chaos, Josie is abducted — leaving Judith free to take over Josie's life at home, including her husband and daughter, while Josie's talent for preserving memories becomes a surprising test of her empathy and her only means of escape.
A century earlier, another traveler arrives in Egypt: Solomon Schechter, a Cambridge professor hunting for a medieval archive hidden in a Cairo synagogue. Both he and Josie are haunted by the work of the medieval philosopher Moses Maimonides, a doctor and rationalist who sought to reconcile faith and science, destiny and free will. But what Schechter finds, as he tracks down the remnants of a thousand-year-old community's once-vibrant life, will reveal the power and perils of what Josie's ingenious work brings into being: a world where nothing is ever forgotten.
An engrossing adventure that intertwines stories from Genesis, medieval philosophy and the digital frontier,
A Guide for the Perplexed
is a novel of profound inner meaning and astonishing imagination.
(Author's website)
---
DARA HORN was born in New Jersey in 1977 and received her doctorate in comparative literature from Harvard University in 2006, studying Hebrew and Yiddish. In 2007 she was chosen by Granta magazine as one of America's "Best Young American Novelists." Her first novel, In the Image, published by W.W. Norton when she was 25, received a 2003 National Jewish Book Award, the 2002 Edward Lewis Wallant Award and the 2003 Reform Judaism Fiction Prize. Her second novel, The World to Come, published by W.W. Norton in 2006, received the 2006 National Jewish Book Award for Fiction and the 2007 Harold U. Ribalow Prize; it also was selected as an Editors' Choice in The New York Times Book Review and as one of the Best Books of 2006 by The San Francisco Chronicle. Her third novel, All Other Nights, published in 2009 by W.W. Norton, was selected as an Editors' Choice in The New York Times Book Review and was one of Booklist's 25 Best Books of the Decade. In 2012, her nonfiction e-book The Rescuer was published by Tablet magazine and became a Kindle bestseller. She has taught courses in Jewish literature and Israeli history at Harvard, Sarah Lawrence College and City University of New York, and she has lectured at more than 200 universities and cultural institutions throughout North America and in Israel. She lives in New Jersey with her husband and four children.
---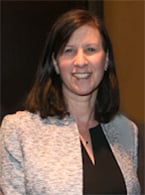 Open to all members of the Temple, our discussion will be held in the sixth-floor lounge of the Marvin and Elisabeth Cassell Community House.
Rabbi Amy Ehrlich
will lead our discussion. Enter at One East 65th Street. Feel free to bring your lunch. Coffee and cookies will be served. RSVP to (
212) 744-1400, ext. 235
, or
send a message
.
Back to Calendar