---
Two Types of 19th Century American Reform Judaism: Isaac Mayer Wise, David Einhorn and Their Significance for Reform Judaism Today

Reform Judaism: A Historical Perspective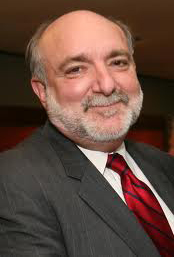 Dr. David Ellenson
offers an examination of the divergent approaches the two great leaders of 19th century American Reform Judaism —
Rabbi I.M. Wise
and
Rabbi David Einhorn*
— took toward Jewish religious reform. In presenting the contrasting attitudes of these two great men, we can appreciate how both their viewpoints can inform our approach to Reform Judaism in the 21st century.
---
This lecture is part of our
2013-2014 educational programming,
"Who Are We? Reform Judaism and
Temple Emanu-El: Our Heritage, Our Future."

LEARN MORE »
---
RABBI DAVID ELLENSON,
president of Hebrew Union College-Jewish Institute of Religion (HUC-JIR), is internationally recognized for his publications and research in the areas of Jewish religious thought, ethics and modern Jewish history. He was ordained by HUC-JIR in 1977 and received his doctorate from Columbia University in 1981. He is a fellow at the Shalom Hartman Institute of Jerusalem and a fellow and lecturer at the Institute of Advanced Studies at Hebrew University in Jerusalem.
* Rabbi David Einhorn was senior rabbi of
Temple Beth-El from 1874 to 1879.
Back to Calendar