---
It's too late to schedule an alert for that event.


Women's Auxiliary Book Group

"The Lost Wife" by Alyson Richman

One East 65th Street
Open to all Temple members
This event has passed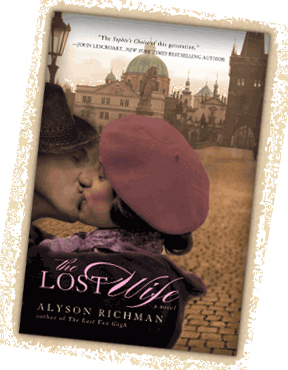 URING THE LAST MOMENTS of calm in prewar Prague, Lenka, a young art student, and Josef, who is studying medicine, fall in love. With the promise of a better future, they marry — only to have their dreams shattered by the imminent Nazi invasion. Like so many others, they are torn apart by the currents of war.
Now a successful obstetrician in America, Josef never has forgotten the wife he believes died in the war. But in the Nazi ghetto of Terezín, Lenka survives, relying on her skills as an artist and the memories of a husband she would never see again. Then, decades later and thousands of miles away, an unexpected encounter in New York leads to an inescapable glance of recognition and the realization that providence has given Lenka and Josef one more chance.
From the glamorous ease of life in Prague before the occupation to the horrors of Nazi Europe,
The Lost Wife
explores the power of first love, the resilience of the human spirit and our capacity to remember.
---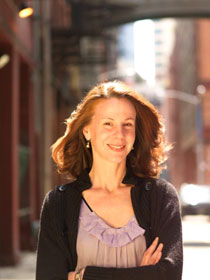 ALYSON RICHMAN is the author of The Mask Carver's Son, Swedish Tango and The Last Van Gogh. As of next year, her novels will be published in more than 10 languages. Her books have received both national and international critical acclaim, having been reviewed favorably in The New York Times Book Review, The Dallas Morning News, The San Francisco Sunday Examiner and Chronicle Book Review and The Los Angeles Times. The Last Van Gogh was nominated as a Book Sense Notable Pick in 2006. Ms. Richman has appeared on both national television and radio syndicates promoting her work. A graduate of Wellesley College and a former Thomas J. Watson Fellow, she currently lives with her husband and children in Long Island. Her fourth novel, The Lost Wife, which was published in September 2011, was awarded the 2012 Long Island Reads Selection and is now a national best seller.
---

Open to all members of the Temple, our discussion will be held in the sixth-floor lounge of the Marvin and Elisabeth Cassell Community House.
Rabbi Amy Ehrlich
will lead our discussion. Enter at One East 65th Street. Feel free to bring your lunch. Coffee and cookies will be served. RSVP to (212) 744-1400, ext. 235, or
send a message
.
Back to Calendar