---
The Life and Times of Hank Greenberg

Sponsored by the Men's Club

One East 65th Street (Greenwald Hall)
$15 for Men's Club and Women's Auxiliary members; $20 for all others
This event has passed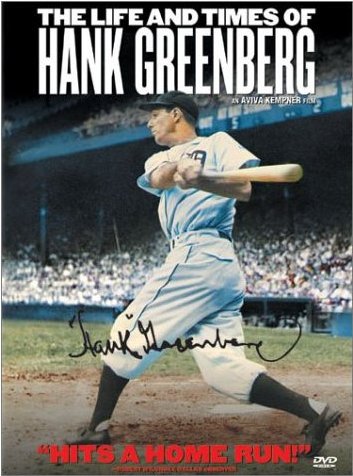 HE
MEN'S CLUB
cordially invites all Temple members and their guests to view the documentary film
THE LIFE AND TIMES OF HANK GREENBERG
, which tells the story of Baseball Hall of Fame first baseman Hank Greenberg of the Detroit Tigers through archival film footage and interviews with Jewish and non-Jewish fans, his former teammates, his friends and his family. Throughout his career, Greenberg endured anti-Semitism and became a hero and source of inspiration throughout the Jewish community.
A light breakfast will be served, and a discussion with writer / director / producer
AVIVA KEMPNER
will follow.
The Life and Times of Hank Greenberg
was awarded top honors by the National Society of Film Critics, the National Board of Review, the New York Film Critics Circle and the Broadcast Film Critics Association. It also received a George Peabody Award and was nominated for an Emmy.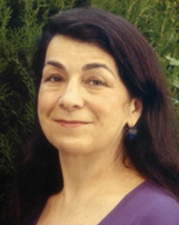 AVIVA KEMPNER was born in Berlin, the daughter of a Holocaust survivor and a U.S. Army officer. She is a graduate of the University of Michigan and lives in Washington, D.C., where she started the Washington Jewish Film Festival in 1989. Prior to that, Ms. Kempner founded the Ciesla Foundationn to promote educational materials relating to the Holocaust and Jewish resistance to it. Since then, the foundation has expanded its mission to produce and distribute films to educate the public on general social issues of the past and present. Her films are produced under the auspices of Ciesla.

Ms. Kempner's newest film project is The Rosenwald Schools, a documentary describing how businessman and philanthropist Julius Rosenwald joined with African-American communities in the South to build schools for them during the early 20th century. She also is co-writing and producing Casuse, the story of Larry Casuse, a young Native American activist who kidnapped the Mayor of Gallup, New Mexico, to draw attention to the plight of the Navajo people and to expose the hypocrisy of the establishment.
---
The charge for this event is $15 for Men's Club and Women's Auxiliary members, $20 for all other Temple members and their guests. Download the registration form and return it with payment by March 6. (Make checks payable to the Men's Club.)
QUESTIONS?
Contact the
Men's Club
.
---
Back to Calendar