---
It's too late to schedule an alert for that event.


Women's Auxiliary Book Group

"A Seat at the Table: A Novel of Forbidden Choices" by Joshua Halberstam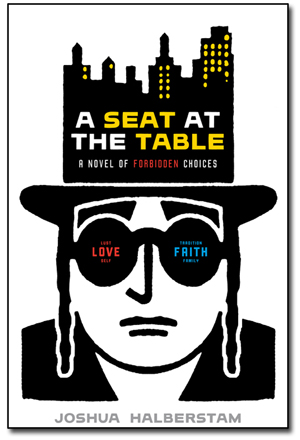 alberstam's first novel focuses on the struggle of a young Chassidic man in Brooklyn wrestling with the age-old conflict between modern secularism and family tradition. While occupied by the overt struggle between his Yeshiva studies and his collegiate experience, Elisha, the son of a prominent rabbi, also faces the powerful draw of a beautiful non-Jewish woman, Katrina. Halberstam's focus is on the increasingly tense relationship between Elisha and his father, a Holocaust survivor and an intellectual who respects Elisha's curiosity but won't let him forget his responsibilities to heritage and community. A surprising exploration of culture and family, this familiar-seeming tale of a good Jewish boy and the shiksa who challenges his faith treats all its characters with respect, granting import to each relationship and refusing to fall prey to stereotypes. Broken up by several classic Chassidic tales, the novel also emphasizes the power and importance of storytelling. Readers of all backgrounds should find this a compelling, thought-provoking read.
— Publishers Weekly

JOSHUA HALBERSTAM has published widely on such topics as philosophy, education, culture and religion. His previous books include Everyday Ethics: Inspired Solutions to Everyday Dilemmas; Work: Making a Living and Making a Life; and Schmoozing: The Private Conversations of American Jews. He studied at the Rabbinical Academy of America and received his doctorate in philosophy from New York University. He has taught at NYU and Teachers College-Columbia University and currently teaches at Bronx Community College of the City University of New York. Mr. Halberstam is a descendant of prominent Chassidic dynasties from both his mother's and father's families; his grandfather was among the first Chassidic rebbes in New York. This is his first novel.
Open to all members of the Temple, our discussion will be held in the sixth-floor lounge of the Marvin and Elisabeth Cassell Community House (One East 65th Street). Feel free to bring your lunch. Coffee and cookies will be served. RSVP to (212) 744-1400, ext. 235, or
send a message
.
RESOURCES:
Back to Calendar