---
It's too late to schedule an alert for that event.


Emanu-El Reads Book Discussion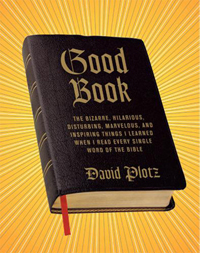 uring our community reading of
Good Book: The Bizarre, Hilarious, Disturbing, Marvelous, and Inspiring Things I Learned When I Read Every Single Word of the Bible
by David Plotz, we will offer three opportunities at which Temple members can meet with fellow congregants to share their thoughts about the novel's themes.
This session is sponsored by the Women's Auxiliary and will be led by Temple Librarian Elizabeth Stabler.
Learn more about Emanu-El Reads »
Back to Calendar