---
Day 10: January 1, 2015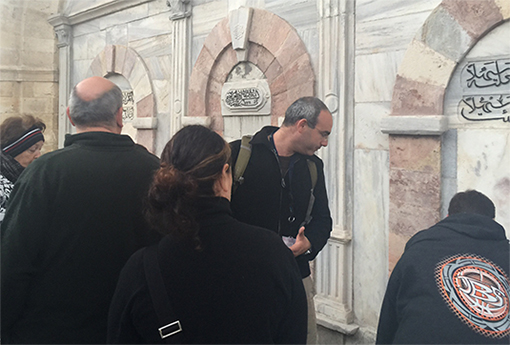 Happy New Year!!!
Today was our last day in Israel. It's hard to believe how fast the time has gone. We started the day with a tour of the
Ayalon Institute,
the secret, underground bullet factory that got Israel through the war of independence. Afterward, we got a taste of local Tel Aviv, literally, with a chance to taste and smell at the
Levinsky Market
.
The day continued with a chance to learn about the
Palmach,
one of the fighting units that became the IDF, and then a short tour of the ancient city of
Yafo
. It's the same port city we are told Jonah sailed from when he fled God's call.
The final visit of the day was
Independence Hall
. It was a moving experience to end the trip with the words of Ben Gurion declaring the State of Israel. The only real way to follow that, of course, was with a group dinner to say goodbye to one another and to thank BG (our tour guide) for an amazing and life-changing 10 days.
« Back to Family Trip to Israel
NOTE: You must be logged in to post a comment. Log in now »
Back to Blog