---
Day 7: December 29, 2014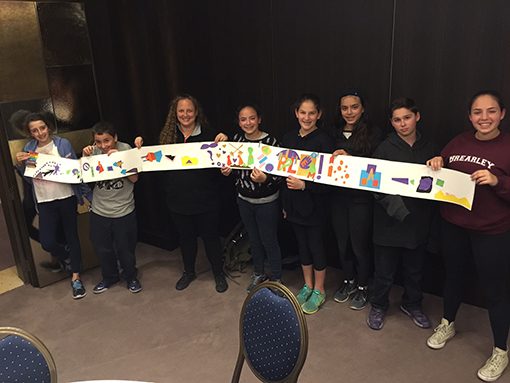 What a great day in historic Jerusalem! We awoke to another beautiful morning and started the day with a visit to the breathtaking Wall, along with a b'nei mitzvah service for Neel and Leila. Of course, the day had special meaning for our family, particularly because the grandparents were all in attendance!

Rabbi Zeidman and Cantor Cohen (from our sister synagogue — Temple Har El — in Jerusalem) led the service against a majestic backdrop. Later, we walked the tunnels under the Kotel and marveled at both the architecture and the history. The day concluded with some shopping in the Jewish Quarter and a family art project that yielded a take-home souvenir for each of the participants.

Thank you Rabbi Zeidman and the Emanu-El community for guiding us through the b'nei mitzvah process, and special thanks to all of our fellow traveling families for joining us in the service and being so easy going about our concurrent photo shoot. Each of you helped to make this a most memorable occasion!

Onward, to Tel Aviv...
— The Epsteins
« Back to Family Trip to Israel
NOTE: You must be logged in to post a comment. Log in now »
Back to Blog