---
Day 6: December 28, 2014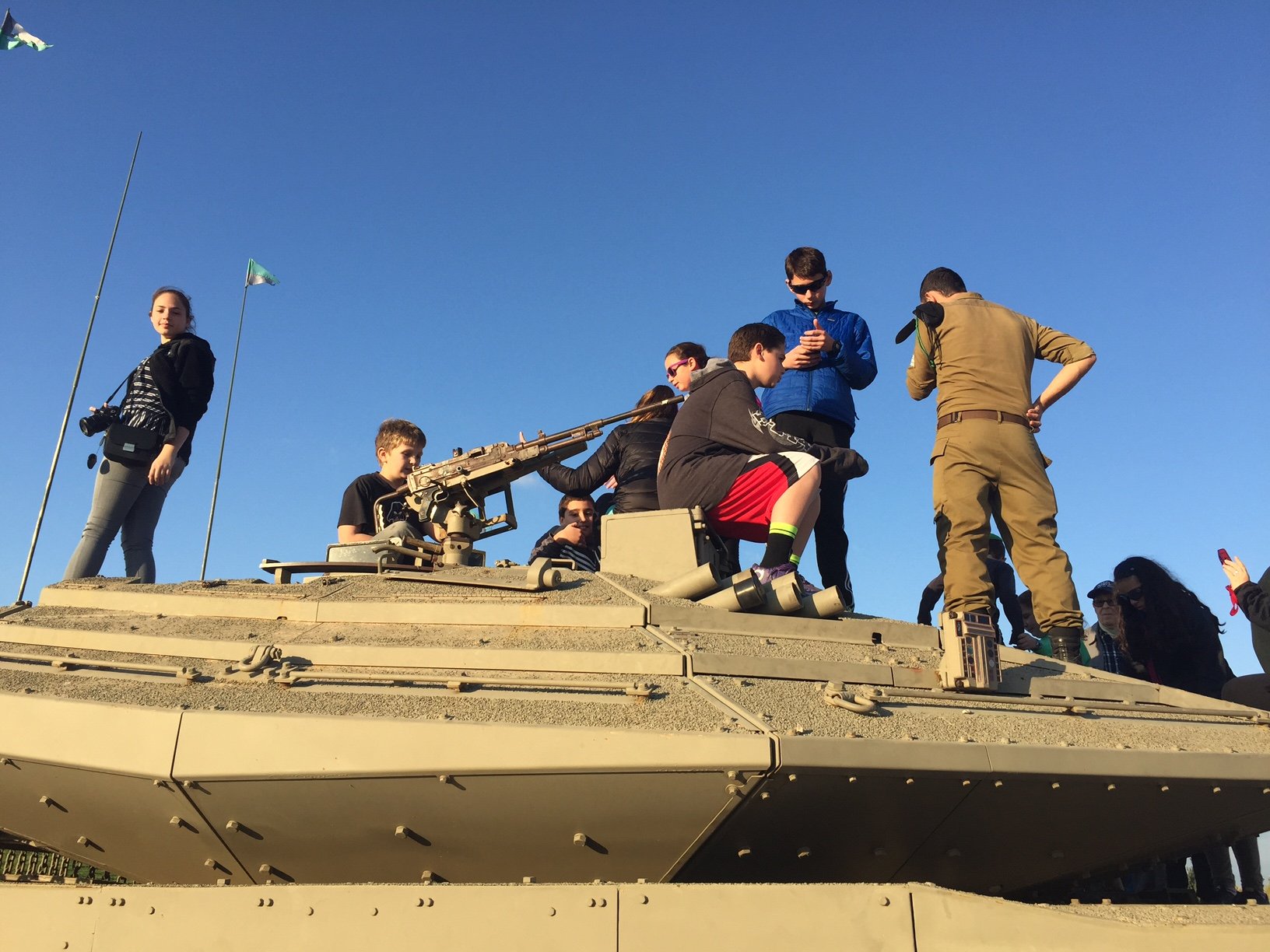 Today was a difficult day.
We started with a visit to
Yad Vashem
, the Holocaust museum in Jerusalem. For the first half of the day we remembered and mourned together. (Because of the nature of our visit today, there are not many pictures.)
Afterwards, we paid our respects with a visit to Theodore Herzl and Yitzhak Rabin's graves.
Har Herzl
, where the cemetery for politicians and soldiers is located, is remarkable and beautiful...a lovely tribute to those who gave so much.
And, we concluded the day as a group with a visit to the
Armored Corps Memorial
in Latrun. We got to learn all about the tank division and even to climb on the tanks themselves.
After a return to the hotel, Rabbi Zeidman did the unthinkable and went to dinner with the students so that the adults could take a couple of hours to themselves — although Rabbi Zeidman insists it was really so the kids could get a couple of hours without the parents. The kids had a great time on
Ben-Yehuda Street
, with dinner, a scavenger hunt and dessert. Just as the parents aren't telling what exactly they did with their free time, the kids won't be telling anyone what they had for dessert!
« Back to Family Trip to Israel
NOTE: You must be logged in to post a comment. Log in now »
Back to Blog