---
Day 5: December 27, 2014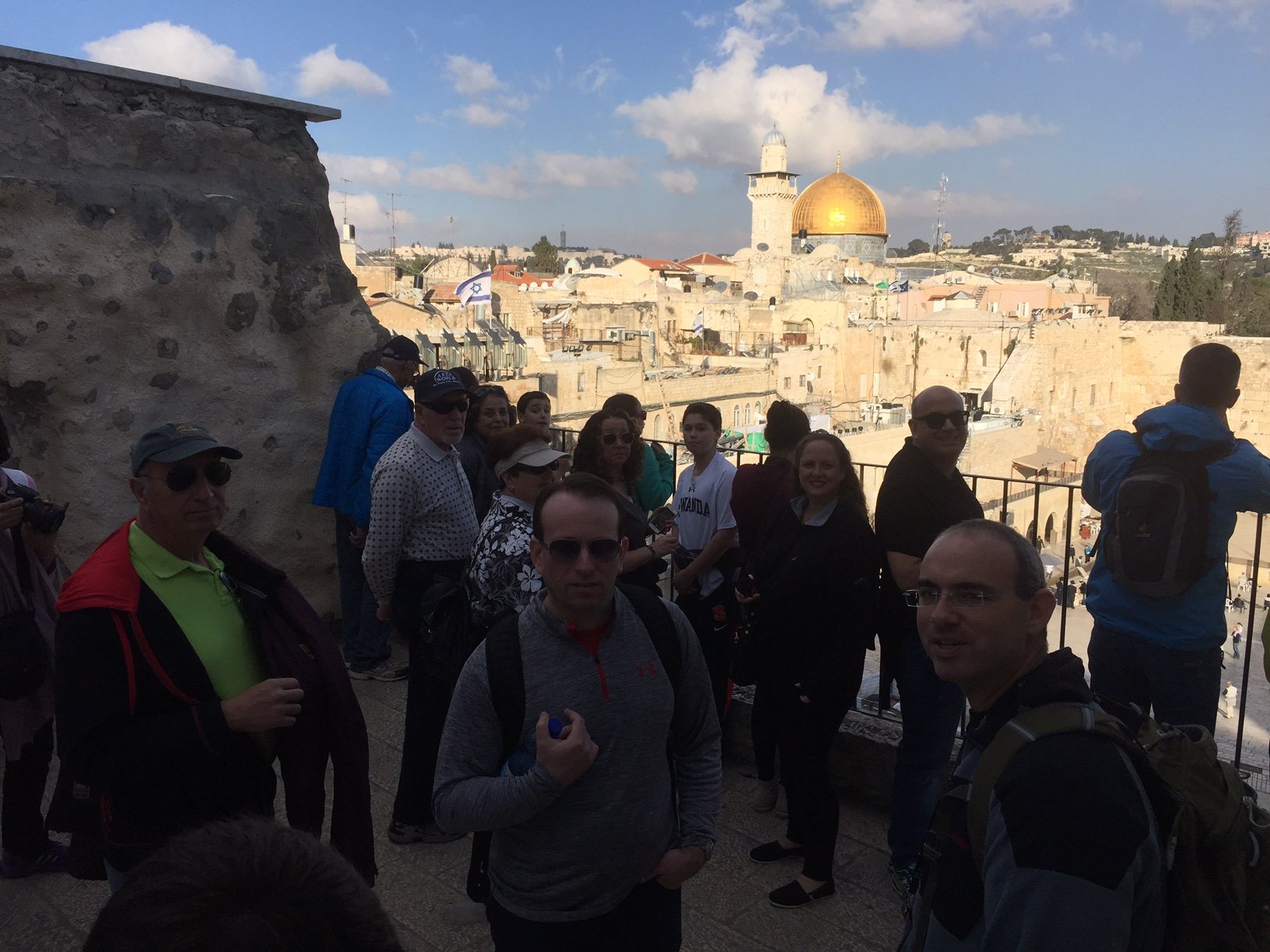 Shabbat Shalom!
Today, most of us spent the beginning of the day honoring Shabbat with some rest to recharge our batteries. And then we took off again, full steam ahead with a fairly intense three-hour walking tour of the
Old City of Jerusalem
.
We walked the ramparts of the walls, strolled along the rooftops and even went to take a look at the
Church of the Holy Sepulchre
. We learned about the quarters of the city, about the history and the changes that took place after the Six Day War, and we walked in the footsteps of those who visited this special place thousands of years ago.
We ended with some time in the
shuk
(market) before heading back to the hotel for a little more rest. Not too much, though, as it was soon time for
Havdalah
, the brief service celebrating the end of Shabbat.
For
Havdalah
we went to Beit Shmuel, to a room with an amazing view of the Old City. We gathered with Reform and Conservative Jews from all over the United States for a special service with Jewish rock musician
Rick Recht
. We saw friends from Park Avenue and Central Synagogues. We had a great time and then broke up for dinner on our own.
« Back to Family Trip to Israel
Click on the thumbnails below to see larger images.
NOTE: You must be logged in to post a comment. Log in now »
Back to Blog