---
Day 4: December 26, 2014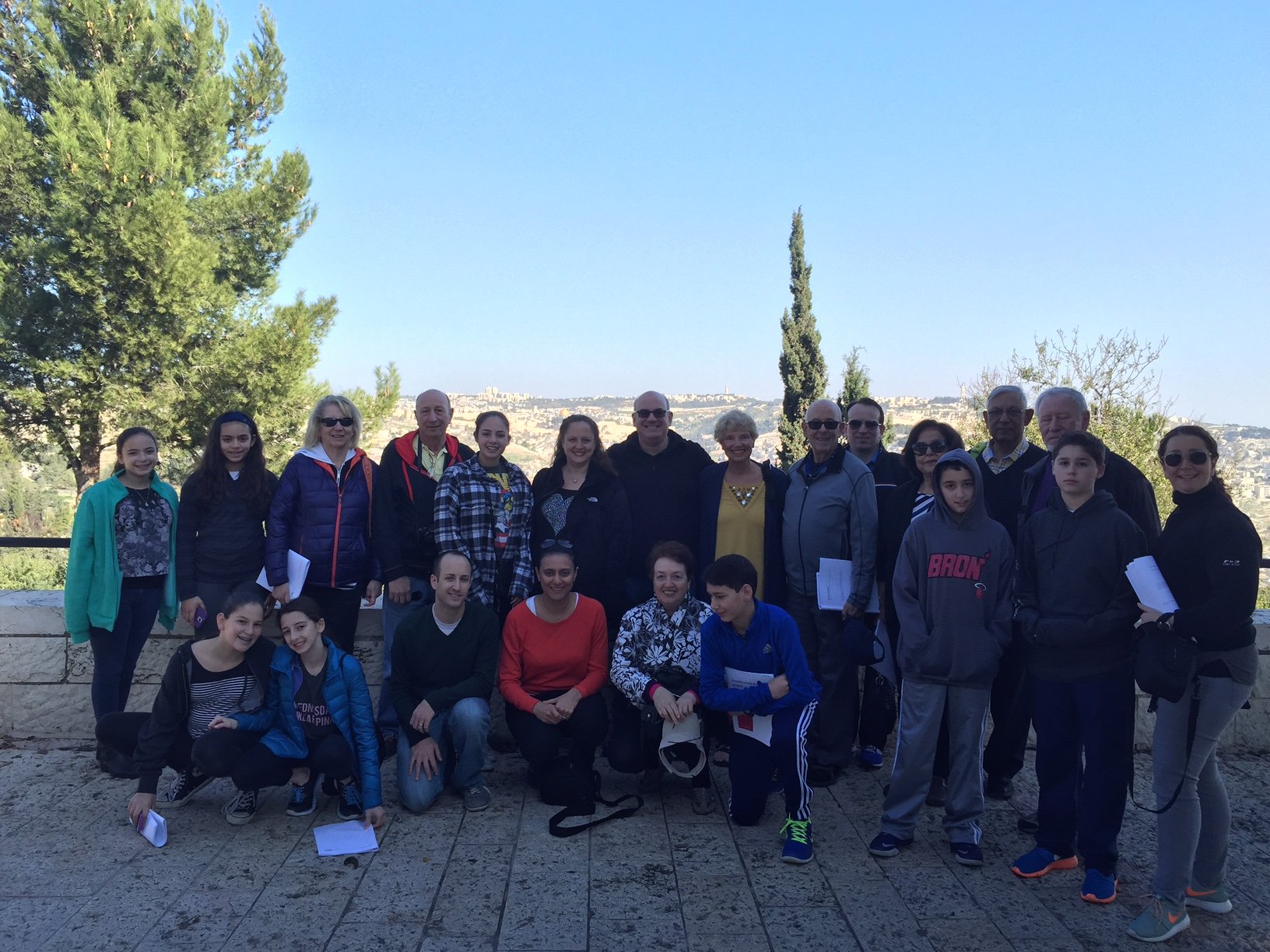 This morning we woke up
to head out to the
Haas Promenade
for our official "Welcome to Jerusalem" moment. With a little grape juice, some singing and a blessing for special occasions we looked out upon our holy city.
With that, we delved into the ancient world with a trip to the
Israel Museum
and a look at the Dead Sea Scrolls and the Second Temple model there. We learned about the political struggles happening for our people in ancient days and how our disagreements with one another are almost as old as our tradition is. (But not quite!)
It being Friday, it was time then to start getting ready for Shabbat. So, like the entire city (it seemed!) we went to
Machane Yehuda
, the market, for lunch and to shop. We heard sellers shouting and felt people cramming their way through the narrow thoroughfare, as we tried to get everything we needed before it all closed down for the day of rest.
After some lunch — and many chances to sample treats (like Rabbi Zeidman's favorite rugelach from Marzipan) — we took time to relax and get cleaned up for Shabbat services at
Kehillat Har-El
.
Har-El is the oldest Reform Jewish synagogue in Israel, and Temple Emanu-El has had a long relationship with its congregation. Emanu-El and Har-El are dear friends. This evening their service was being led not only by rabbi and cantor but also by the
b'nei mitzvah
class. The sanctuary was packed! It was such a joy to see Reform Judaism alive and well in Israel.
The evening ended with a special Shabbat dinner for the group back at the hotel. With a little singing and the blessings, it was a wonderful meal and a special evening overall.
« Back to Family Trip to Israel
Click on the thumbnails below to see larger images.
NOTE: You must be logged in to post a comment. Log in now »
Back to Blog