---
Day 3: December 25, 2014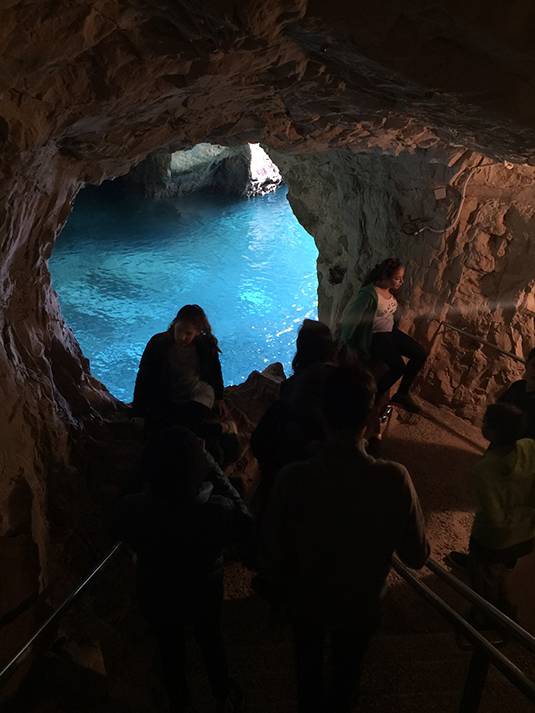 This morning we woke up in Haifa
and drove even further north to get a down-and-dirty sense of Israel with a jeep tour near the Lebanese border. The adults packed into a couple of jeeps, and the kids (along with the rabbi, of course) got an adventurous driver to themselves.
Afterwards, we went to
Rosh Hanikra
to see the beautiful grottos carved out by water and learned about the railway the British tried to build but which the
haganah
destroyed during the fight for independence. Rosh Hanikra is now a beautiful place where many people choose to celebrate weddings.
We then stopped for a Lebanese-style lunch. It was very similar to our other Middle Eastern meal experiences but with a couple of twists.
Afterwards, we took a look at
Akko
(or Acre). We learned more about the crusaders and walked through a 1,000-year-old sewage tunnel. The town has a beautiful mosque, and we were able to visit just before prayer time.
We then drove, under cover of darkness, into Jerusalem. It was a long day, but we are finally in this holiest of cities!
« Back to Family Trip to Israel
Click on the thumbnails below to see larger images.
NOTE: You must be logged in to post a comment. Log in now »
Back to Blog