---
Day 1: December 24, 2012
by The Shorrock Family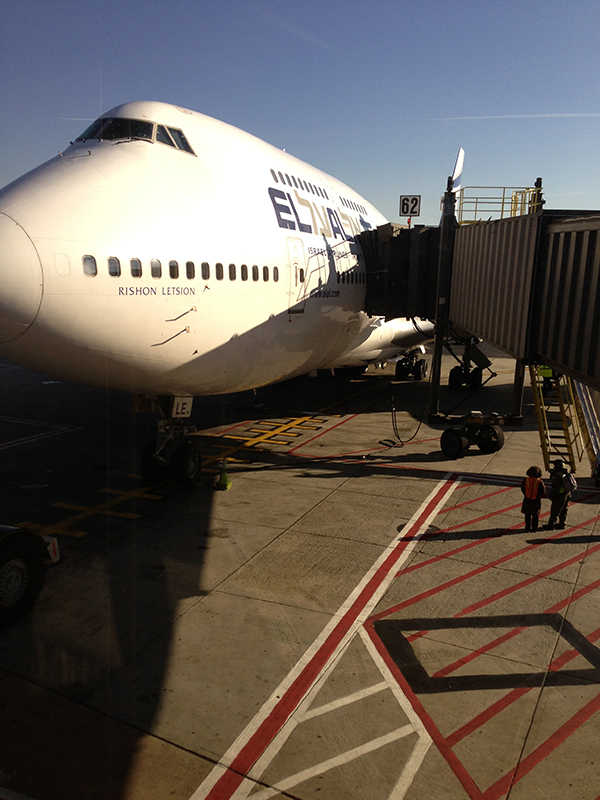 DAY ONE
of our Israeli adventure started off with half of the group heroically rallying after a long flight to help minister to a herd of sheep. After gathering the rest of the group from their flights, the whole group set off for
Galilee
and a first major stop in
Nazareth
. Considering that it was the day before Christmas, it felt appropriate to visit the
Basilica of the Annunciation
, built on the location about which it is written in the New Testament that the angel Gabriel informed Mary for the second time that she was pregnant with Jesus.
It was clear pretty early how tense the emotion in Israel can be, as we came upon a prominent display of writings quoted from the Qu'ran beseeching Christians and Jews to forsake "their God" for the "one true God." On the other hand, one of the highlights in Nazareth was being surrounded by a large Christian group from Nigeria singing as they entered the walls around the Basilica. Another highlight from Nazareth was some amazing Arab pastries and falafel.
On our drive to
Kibbutz Lavi
, a dairy cooperative where we are to spend the next two nights, we were informed about some of the history and current political situation in Israel by our excellent guide, Gila. Using the imagery we saw out of the windows of the bus, her stories and explanations really came alive for all of us. Her discussions of the security wall and Jewish/Palestinian relations were fascinating when you see the wall and the towns on both sides of the "border." This is especially true when it is clear that there are towns on the "Israeli" side that have quite a few minarets evident, while some Jewish settlements can be seen on the other side of the wall.
An otherwise relaxing evening at Kibbutz Lavi was concluded with a tour of the cow milking operations. We were surprised and delighted to be invited into the milking shed to get a closer look. An even bigger surprise was an "offering" from one of the cows to the group. From our vantage point slightly below the cows, and again keeping with an appropriate theme for our first day, this "offering" served as an initiation of sorts for a few members of our group. Our intrepid leader, Rabbi Ben Zeidman, was one of those blessed with the initiation and is probably cleaning up in his room as we conclude this journal entry. I guess we can coin a (likely new) phrase that "a little manure cannot ruin a great first day in Israel!"
Click on the thumbnails below to see larger images.
Comments
Bon Voyage!
Wishing you all a safe and enjoyable trip. Looking forward to learning more
about your adventures.

kmroberts - December 25th
---
NOTE: You must be logged in to post a comment. Log in now »
Back to Blog