---
Each issue of our Temple Emanu-El Bulletin features a commentary written by a member of our clergy or senior staff based on important themes in our lives. We invite you to become a part of the dialogue by posting your thoughts on the issues being discussed. Check back each month for a new entry.

Keeping the Fire Burning (Vol. 89, No. 1)
By Rabbi Joshua M. Davidson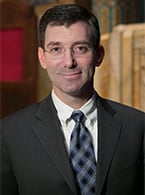 Do you know the story
about the small-town synagogue where a fire breaks out? One of the firemen happens to be a congregant, and the rabbi spots him.
"Hello Jimmy. Thank you so much for coming." And then the rabbi laughs, "Come to think of it, it's been a long time since I've seen you in the shul."
"Well," answers the fireman, "it's been a long time since there's been a fire in the shul."
Read More…
Thursday September 1st |
Post a comment/View comments »
(0 comments)