---
Each issue of our Temple Emanu-El Bulletin features a commentary written by a member of our clergy or senior staff based on important themes in our lives. We invite you to become a part of the dialogue by posting your thoughts on the issues being discussed. Check back each month for a new entry.

A Time for Reflection and Renewal (Vol. 86, No. 10)
By Rabbi Joshua M. Davidson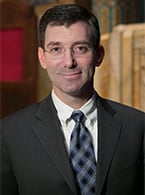 Dear Friends,
I want to know what a thrilling beginning these last 11 months have been for me and how happy I am to have come to this extraordinary congregation that is now my home. My family and I truly are grateful for the warmth of your embrace.
Temple Emanu-El is so busy...so much happens here every day, rarely do we have time to consider the many wonderful and important things we do. But, to be thoughtful about where we are going, it is important to reflect on where we have been.
Read More…
Sunday June 1st |
Post a comment/View comments »
(0 comments)
Giving "Ear" to Some Final Thoughts... (Vol. 86, No. 9)
By Dr. Mark W. Weisstuch, Administrative Vice President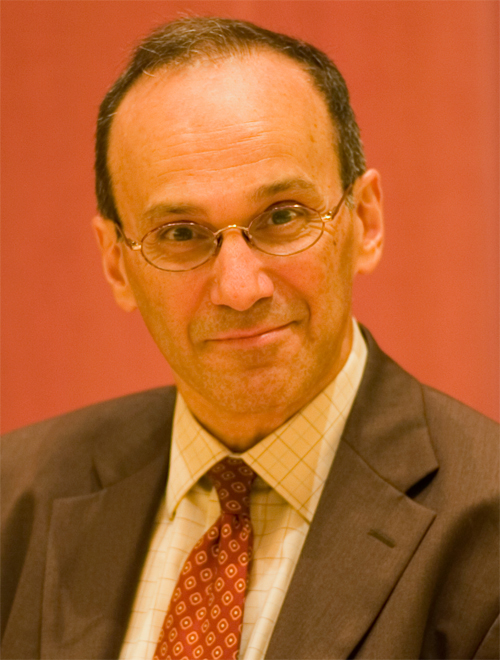 Call it the Mount Nebo syndrome.
Mount Nebo, as you will recall, is the mountain from which Moses sighted the Land of Israel; the people he led went on, he stayed behind. The syndrome I am referring to is the inevitable valedictory impulse retirees are subject to on the threshold of their departure after a long, rewarding tenure with their institution.
It bespeaks an urge to reflect on the past, assess accomplishments and impart some insights gained over the years of one's tenure. I would like to use this opportunity not so much to look back but rather to share with you my vision for Temple Emanu-El's future.
Read More…
Thursday May 1st |
Post a comment/View comments »
(1 comments)
Making Prayer Meaningful: Empowering Sophisticated Prayer Communities Through School Worship (Vol. 86, No. 8)
By Saul Kaiserman, Director of Lifelong Learning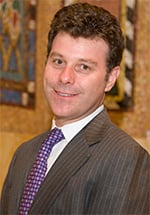 As Reform Jews, our beliefs pull us in two directions. On the one hand, we cherish our autonomy: our freedom to express ourselves as individuals and to make choices that are entirely our own. At the same time, we know the value of community: our sense of obligation to others with whom we share a history and a destiny. This dynamic tension can be creative and inspirational — or it can be exhausting and alienating. Perhaps nowhere in Jewish life is the challenge of finding equilibrium between these two forces felt as strongly as in synagogue worship. Prayer is an intensely personal experience, yet when we come together for worship as part of a congregation, we often use words written by someone we never have met and in a language we don't understand.

In our Religious School at Congregation Emanu-El, students learn to respond to this challenge by becoming sophisticated and empowered participants in prayer services. Tefilah (worship) is an integral part of our curriculum, comprising as much as 25 percent of the time that students are in school. Students not only learn the skills to pray as part of a Jewish community but also engage in a rich dialogue about the liturgy that helps them to find personal meaning in the words they say. The experience is transforming how our students see themselves, as they become equipped to grapple with their personal relationships with the Divine amidst a congregation of diverse individuals.
Read More…
Tuesday April 1st |
Post a comment/View comments »
(1 comments)
The Power of Purim: Enduring Joy (Vol. 86, No. 7)
By Rabbi Amy B. Ehrlich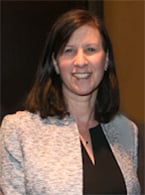 Just as our American calendrical proverb reads,
"March comes in like a lion and goes out like a lamb," the Talmud says of the corresponding month of Adar (the month in which Purim is celebrated), "
Mi-she-nichnas Adar, marbim b'simcha
," which translates as, "For the one who welcomes the Hebrew month of Adar,
simcha
increases."
That word, simcha, seems to jump off the page. We all know what a simcha is. You have experienced it when welcoming a child to your family or through the pride in celebrating a bar or bat mitzvah, a wedding, a special birthday or an anniversary. It's a moment that deserves to be marked! Simcha often is translated as "joy" or "happiness." But there is a difference.
Read More…
Saturday March 1st |
Post a comment/View comments »
(0 comments)
A Guide for the Past, Present and Future (Vol. 86, No. 6)
By Rabbi Benjamin J. Zeidman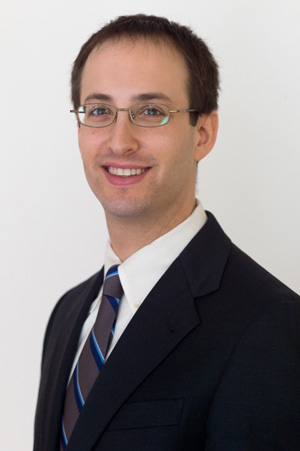 "Akavya ben Mehalalel said: Look to three sayings and you will not fall into the hands of transgression, 1) Know from whence you came, 2) and where you are going, 3) and before whom you will have to give account and reckoning."
(Pirkei Avot 3:1)
This text from the
Sayings of Our Ancestors
, the wisdom literature of the Rabbis that dates back to the first couple centuries of the Common Era, serves as a guide. It teaches that the past and the future are as important as the present. Our progress and our trajectory matter as much as the state in which we exist. Standing before the Holy One to "give account and reckoning," we are not judged simply on the actions of the moment. For example: We don't pass the test just by showing up for a "holy" moment (be it worship, or special interaction with a person, or even an "ah-ha" during learning). Our actions beforehand and our intentions afterward are both important as well.
Read More…
Saturday February 1st |
Post a comment/View comments »
(1 comments)
Warm Your Soul at Emanu-El (Vol. 86, No. 5)
By Rabbi Benjamin J. Zeidman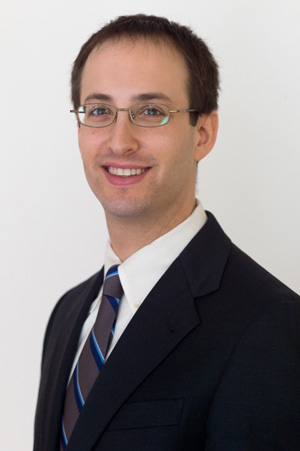 It can be cold
here in New York City this month. It isn't just the actual temperature. Air blowing between the buildings creates powerfully frigid wind, causing that chilly feeling which seems to bite at the soul.
Although we hesitate to step outside the door during this time of year, sensing that no matter how many layers we put on it won't be enough, our Temple is worth the journey. Here is a special place of comfort, a place where we may not only be physically but spiritually, emotionally and mentally warmed as well. Temple Emanu-El is where we all can go to get out of the cold, to do something to enhance our inner selves through worship services, lectures and classes, opportunities for volunteering and even just chances to interact with fellow members of the community. You will leave with that extra bit of internal energy that will help you get through the winter.
Read More…
Wednesday January 1st |
Post a comment/View comments »
(0 comments)
Meaningful Gifts at Year End (Vol. 86, No. 4)
By Robyn Weinstein Cimbol, Senior Director of Development & Philanthropy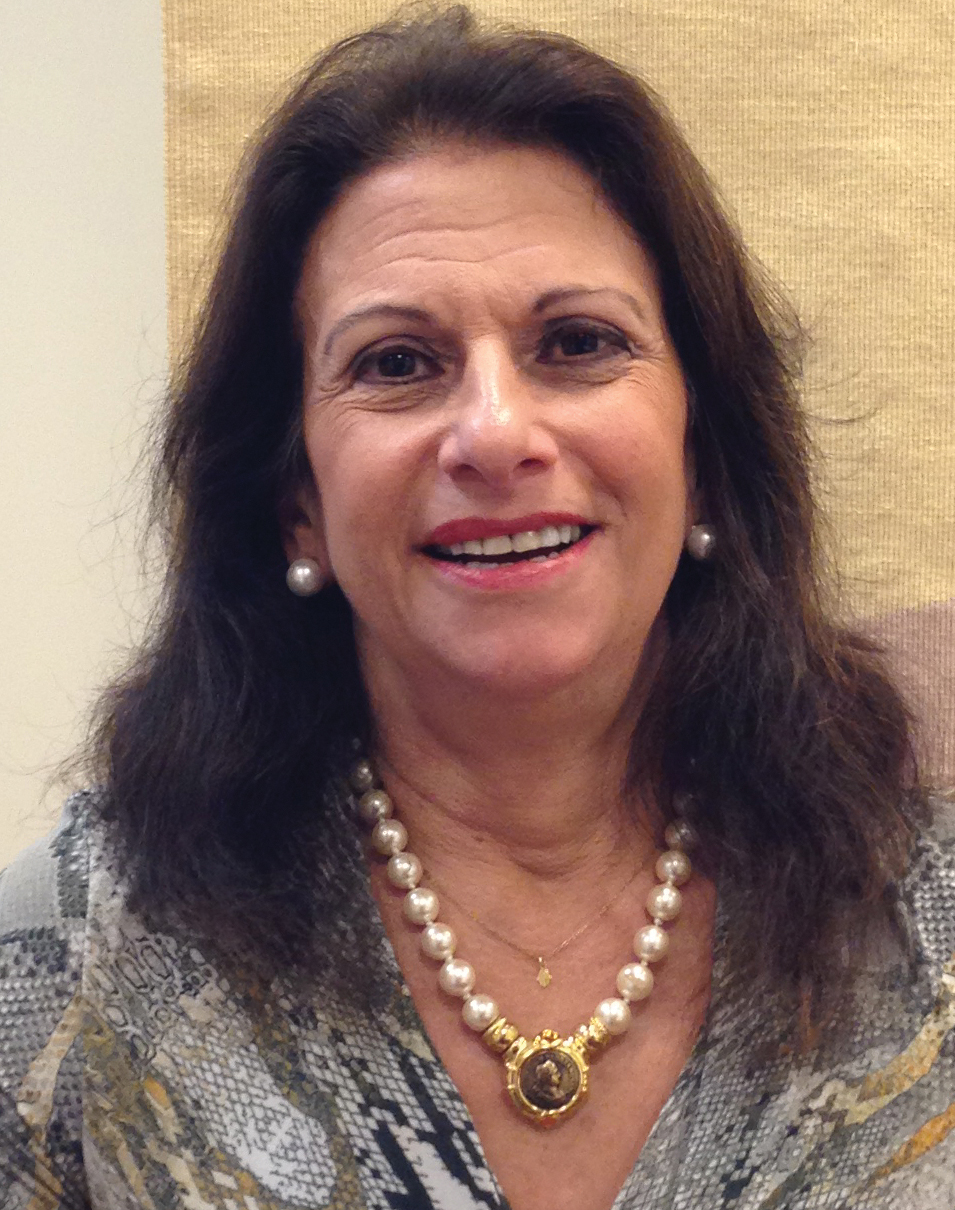 "Year end" can have a variety of different meanings depending on context. According to the Jewish calendar, "year end" is just before Rosh Hashanah, in the fall. To a student, it is the conclusion of the academic year, generally in May or June. This corresponds with the "year end" for the Emanu-El fiscal year, which concludes May 31. And, of course, the calendar "year end" is December 31, which also corresponds to the end of the tax year.

As we count down the days remaining in the calendar year, charities frequently ramp up their solicitations. Worthy institutions and organizations compete for our attention and our contributions. We are presented with seemingly endless opportunities to support the arts and education, preserve our environment, or alleviate disease and hunger. Each appeal offers a compelling opportunity to make a difference.
Read More…
Sunday December 1st |
Post a comment/View comments »
(0 comments)
The Music of Emanu-El: Sacred and Transcendent (Vol. 86, No. 3)
By Cantor Lori Corrsin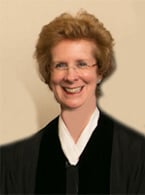 Music and prayer are bound inextricably. At Temple Emanu-El, the choir, cantor and organ always have been integral parts of our music, helping to create our beautifully meaningful and expressive worship service.

In 1845, when Emanu-El was founded, one of the congregation's first innovations was the regular use of a male choir. When Emanu-El moved to its Chrystie Street location in 1847, an organ was purchased for use at services. By 1849, there were women singing in the choir! These musical reforms were a strong statement of Emanu-El's intent to move far away from the traditional Judaism practiced by all neighboring New York synagogues.
Read More…
Friday November 1st |
Post a comment/View comments »
(0 comments)
An Invitation to Take Your Place at the Torah (Vol. 86, No. 2)
By Rabbi Amy B. Ehrlich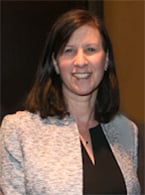 One Shabbat afternoon last month,
in anticipation of the year that is to come, Cantor Lori Corrsin and I enjoyed one of the pleasures of the season: We rolled the Torah. It's an act of love that I look forward to each year. And happily, we take our time, carefully making sure that each turn is as perfect and symmetrical as possible, given the limitations of our handcrafted gem. After all, our work has to last 12 months!
Our favorite Torah (as we like to call it) has letters that are inked beautifully, large and legible, which act like an invitation to holiness day after day, week after week. At the same time, it is heavy and awkward, and the rolling takes a long while. Not as long as it takes to write a Torah — that's something else entirely — but long enough to allow for conversation and in the most heartening way for some nostalgic review. As we went back to the beginning, we reminisced about outstanding students, interesting sermons, and unusual events associated with music and worship.
Read More…
Tuesday October 1st |
Post a comment/View comments »
(0 comments)
The Importance of History (Vol. 86, No. 1)
By Rabbi Joshua M. Davidson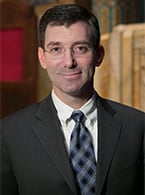 Dear Friends,
This has been a thrilling summer for me. I have been touched deeply by the warmth of your embrace, by your eagerness to meet and welcome me, by the joy and love with which you speak of our Temple, and by the richness of its history — a legacy I am both proud and humbled to inherit. It is of that history, and its implications for our future, that I have chosen to write.
Read More…
Sunday September 1st |
Post a comment/View comments »
(2 comments)