---
Temple Emanu-El's Torah commentaries are prepared by members of our clergy, senior staff, Religious School faculty and Saturday morning Torah Study group. Blog comments are moderated. Please note that we reserve the right to delete comments that are deemed inappropriate, use offensive language, promote personal attacks or are self-serving (promote goods and services). At the same time, we hope that this blog will promote thoughtful dialogue and continued learning. If you are a temple member interested in joining our team of writers, contact Prince Davis.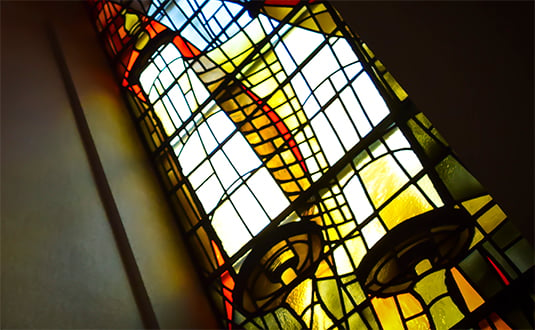 Parashat Haazinu (September 26, 2015)
By Bettijane Eisenpreis
AS WE NEAR THE END of our Torah reading for the year, we come to one of the three poems attributed to Moses...and arguably the greatest —
Shirat Haazinu
. It is a remarkable work of art and literature, and I strongly recommend studying it in depth. A clear and compelling summary of
Haazinu
can be found in
The Torah: A Woman's Commentary,
published by Women of Reform Judaism (WRJ) — and I am NOT saying this because I am a woman. I have a number of Torah commentaries on my bookshelf, and because I know very little about
Haazinu,
I looked at several before deciding that
A Woman's Commentary
gave a clear analysis of this complex song.
Continue reading Bettijane's commentary »
Post a comment/View comments »
(0 comments)
Parashat Nitzavim (September 12, 2015)
By Wendl Kornfeld
GOD URGES US to choose life rather than death. If we love, obey and hold fast to God, then we and our descendants are promised survival. But isn't every one of us delivered into this world with a built-in expiration date anyway? Don't good people still die young? If survival is a basic instinct, then it seems odd we must be told to choose it. We wrestle with this
parashat,
trying to connect (and sometimes even justify) the commandment, and we could spend hours debating how "choose life" relates to legally assisted suicide, abortion and the death penalty. The controversies will not disappear anytime soon.
Continue reading Wendl's commentary »
Post a comment/View comments »
(0 comments)
Parashat Matot/Mas-ei (July 18, 2015)
By Bettijane Eisenpreis
YEARS AGO, when I decided to have an adult bat mitzvah, picking a week in which to have the ceremony posed a problem. My birthday is August 6 – not the best time to read from the Torah before an audience of family and friends. Most of my family and friends would be on vacation. Also, the Fifth Avenue Sanctuary and the Beth El Chapel were not yet air-conditioned. So, I put it off a month. That was fine, I thought, until I looked at the Torah portion for that week:
Ki Tavo.
I must have turned an interesting shade of green. The reason can be seen in the selection above. Mothers eating their babies — oh, dear!
Continue reading Bettijane's commentary »
Post a comment/View comments »
(0 comments)
Parashat Ki Teitzei (August 29, 2015)
By Cara L. Glickman
GROWING UP AS A TEENAGER, my parents always had rules about going out. They wanted me to be prepared: Take a cell phone, let us know where you are and whom you are with, and of course, make it home at a decent hour. Today, when I go to the gym, I take certain items to be prepared. Even a trip to the grocery store requires preparations, ensuring I take shopping bags and a scan of the refrigerator contents.
Continue reading Cara's commentary »
Post a comment/View comments »
(0 comments)
Parashat Shof'tim (August 22, 2015)
By Jennifer Knobe