---
Temple Emanu-El's Torah commentaries are prepared by members of our clergy, senior staff, Religious School faculty and Saturday morning Torah Study group. Blog comments are moderated. Please note that we reserve the right to delete comments that are deemed inappropriate, use offensive language, promote personal attacks or are self-serving (promote goods and services). At the same time, we hope that this blog will promote thoughtful dialogue and continued learning. If you are a temple member interested in joining our team of writers, contact Prince Davis.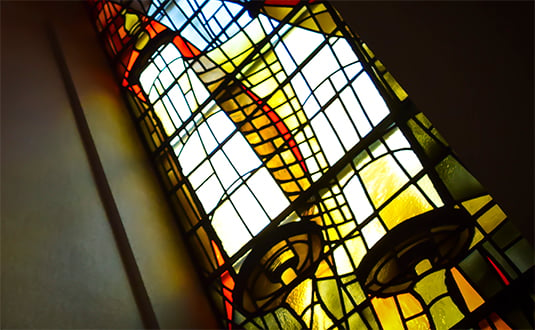 Parashat Mishpatim (February 6, 2016)
By Gila Drazen
OVER THE LAST TWO WEEKS OF TORAH READINGS, we have encountered some of the most defining moments in the history of the Jewish people. In
Parashat B'shalach,
the people crossed through the sea from slavery into freedom. In
Parashat Yitro,
they stood at the foot of the mountain and received the Ten Commandments from on high, a moment that began to coalesce this group into a society.
Continue reading Gila's commentary »
Post a comment/View comments »
(0 comments)
Parashat Yitro (January 30, 2016)
By Cara L. Glickman
PARASHAT YITRO
CELEBRATES a spectacular moment for the Israelites. They leave Egypt and escape the harsh realities of life in slavery. They receive the Ten Commandments at Mount Sinai. But the
parashah
is called "Yitro," and there is much to learn from Moses' interaction with his father-in-law in the desert.
Continue reading Cara's commentary »
Post a comment/View comments »
(0 comments)
Parashat B'shalach (January 23, 2016)
By Robyn Weinstein Cimbol
RATHER THAN BEING BURIED IN THE DUSTBIN OF HISTORY, Amalek has become synonymous with all that stands in opposition to Judaism's core values: truth, righteousness, justice and courage. In fact, Amalek has come to represent the embodiment of evil, and every so often, a "new Amalek" emerges to challenge us. This has become a recurring motif of Jewish history.
Continue reading Robyn's commentary »
Post a comment/View comments »
(1 comments)
Parashat Bo (January 16, 2016)
By Bettijane Eisenpreis
PARASHAT BO
IS one of the most action-packed sections of the Book of Exodus, perhaps of the whole Torah. It tells the story of the last three plagues — locusts, darkness and the death of the firstborn. By the end of the
parashah,
the Exodus has begun, although the Israelites do not cross the Red Sea in safety until the next
parashah.
Continue reading Bettijane's commentary »
Post a comment/View comments »
(0 comments)
Parashat Va-eira (January 9, 2016)
By Robyn Weinstein Cimbol
THIS WEEK'S PORTION is about memory, hope and faith. The opening verses, among the most beautiful recapitulations and reaffirmations of the covenant, presage the ultimate act of redemption. We know what is coming, and yet we are swept up in the cadences of this statement. The Israelites have not been forgotten, nor has the promise been made to generations before.
Continue reading Robyn's commentary »
Post a comment/View comments »
(1 comments)