---
Temple Emanu-El's Torah commentaries are prepared by members of our clergy, senior staff, Religious School faculty and Saturday morning Torah Study group. Blog comments are moderated. Please note that we reserve the right to delete comments that are deemed inappropriate, use offensive language, promote personal attacks or are self-serving (promote goods and services). At the same time, we hope that this blog will promote thoughtful dialogue and continued learning. If you are a temple member interested in joining our team of writers, contact Prince Davis.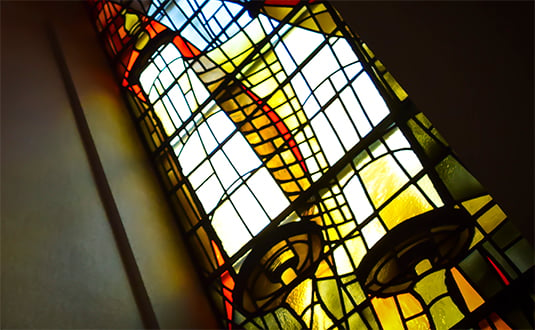 Parashat Emor (May 21, 2016)
By Robyn Weinstein Cimbol
IN DEFENSE OF THE BLEMISHED
PARASHAT EMOR
CONTAINS such iconic concepts as "an eye for an eye" (Lev. 24:20), the imperative to apply one standard for the stranger and citizen alike (Lev. 24:22), and the command to leave the corners of the fields available for those in need (Lev. 23:22). But to our modern sensibilities, much of this
parashah
is irrelevant. It can be divided into distinctive sections, none of which is of consequence to most Jews we know: the regulations concerning priests and the sanctuary, the establishment of the festival calendar, and a seemingly disconnected vignette about stoning a blasphemer. Not one of these has any connection to us today.
Continue reading Robyn's commentary »
Post a comment/View comments »
(1 comments)
Parashat K'doshim (May 14, 2016)
By Bettijane Eisenpreis
Parashat Acharei Mot (April 30 and May 7, 2016)
By Rabbinic Intern Stephanie Crawley
IN A CLASSIC EPISODE OF "THE WEST WING," the press secretary, C.J. Craig, arrives at her office to find two turkeys inside. She is told that she must choose the most photogenic of the pair to receive the annual Thanksgiving "presidential turkey pardon." Burdened by this responsibility, she begs the President to pardon both turkeys: "The more photo-friendly of two gets a full Presidential pardon and a full life at a children's zoo, and the runner up gets eaten?!" The President asserts that he has no
actual
power to pardon the second turkey and instead uses his Constitutional powers to draft it into military service — thereby "saving" its life.
Continue reading Stephanie's commentary »
Post a comment/View comments »
(2 comments)
Pesach (April 23, 2016)
By Jessica Ingram
Parashat M'tzora (April 16, 2016)
By Warren Klein
THIS WEEK'S
PARASHAH
can be a tough one to get through. It begins with the Lord speaking to Moses about the ritual for the leper, and the often strict and complicated dealings with lepers and bodily discharges always has left me feeling uneasy. Also, from the image of the High Priest sprinkling oil to the slaughtering of goats and birds, I find this
parashah
to feel distant. But then I reread the end of Chapter 14, which deals with the impurity of a physical space, particularly one's home.
Continue reading Warren's commentary »
Post a comment/View comments »
(0 comments)