---
Temple Emanu-El's Torah commentaries are prepared by members of our clergy, senior staff, Religious School faculty and Saturday morning Torah Study group. Blog comments are moderated. Please note that we reserve the right to delete comments that are deemed inappropriate, use offensive language, promote personal attacks or are self-serving (promote goods and services). At the same time, we hope that this blog will promote thoughtful dialogue and continued learning. If you are a temple member interested in joining our team of writers, contact Prince Davis.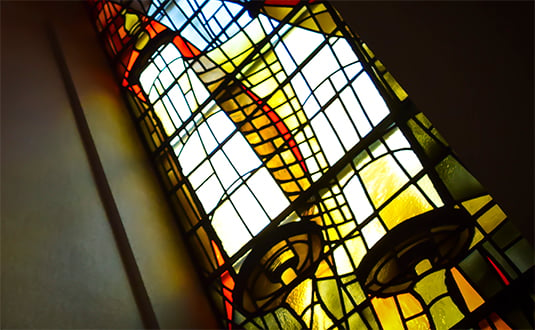 Parashat Matot/Mas-ei (August 6, 2016)
By Rabbi David M. Posner
Parashat Pinchas (July 30, 2016)
By Prince H. Davis
IN
PARASHAT PINCHAS
, Midian's leaders devise a treacherous strategy against the Israelites: They send their daughters to entice the Jews to commit harlotry and idol worship. It is noteworthy that God does not instruct Moses to lead the attack on the Moabites, who also are involved in this plot. Unlike with the women of Midian, the Moabites do not beguile the Israelites. Rather, it is the people themselves who take the initiative and partake of the sacrifices to their gods. As the Torah says: "The people partook of them and worshiped that god."
Continue reading Prince's commentary »
Post a comment/View comments »
(0 comments)
Parashat Balak (July 23, 2016)
By Warren Klein
MONDAY, JULY 11, MARKED THE 18TH ANNIVERSARY OF MY BAR MITZVAH, AND THE
PARASHAH,
THAT I READ WAS
BALAK
. Balak is the king of Moab who wants Balaam to curse the Israelites because he fears their numbers, but instead Balaam ends up blessing them three times. One of the blessings includes the Mah Tovu, which is incorporated into our morning liturgy. During Balaam's journey to see Balak, God sends an angel to which only the ass reacts and leads Balaam off his path. Balaam becomes increasingly angry and beats the ass until the Lord opens the ass' mouth to say to Balaam, "What have I done to you that you have beaten me three times?" God makes Balaam see the angel, and Balaam now reveres God and therefore can only bless the Israelites and not curse them, as Balak intended.
Continue reading Warren's commentary »
Post a comment/View comments »
(1 comments)
Chukat (July 16, 2016)
By Jessica Ingram
THIS WEEK's TORAH PORTION,
CHUKAT,
is heavy with grief, in many shapes and forms, permeating every element of the narrative. We first learn of the death of Miriam. There is no mention of a burial or communal mourning, but immediately following the announcement of her death, we read that there is a scarcity of water. The Sages of the Talmud created a beautiful midrash from this juxtaposition: Because of Miriam's integrity, enthusiasm and courage, a well followed her throughout the desert, and upon her death, the well dried up.
Continue reading Jessica's commentary »
Post a comment/View comments »
(0 comments)
Parashat Korach (July 9, 2016)
By Sherry Nehmer