---
Temple Emanu-El's Torah commentaries are prepared by members of our clergy, senior staff, Religious School faculty and Saturday morning Torah Study group. Blog comments are moderated. Please note that we reserve the right to delete comments that are deemed inappropriate, use offensive language, promote personal attacks or are self-serving (promote goods and services). At the same time, we hope that this blog will promote thoughtful dialogue and continued learning. If you are a temple member interested in joining our team of writers, contact Prince Davis.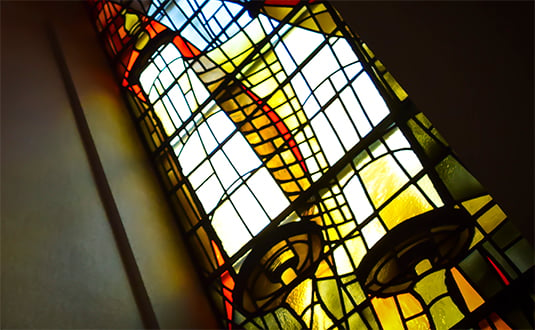 Parashat Shof'tim (September 10, 2016)
By Saul Kaiserman
JEWS HISTORICALLY HAVE HAD an uneasy relationship with the idea of monarchy. Our experience has taught us that we have good reason to distrust tyranny in any form. For every Alexander or Darius who championed our liberty, there was a Pharaoh, Ferdinand or Antiochus who enslaved, exiled or subjugated us. Even when we ruled ourselves, as under Herod the Great, our sovereigns all too often used their power for personal gain or to advance their political interests.
Continue reading Saul's commentary »
Post a comment/View comments »
(2 comments)
Parashat R'eih (September 3, 2013)
By Rabbi David M. Posner
IN THE VERY FIRST WORDS of the
sidrah R'eih
, Moses challenges the people as he sounds one of the great and recurrent themes of Deuteronomy — and that is, we are free to choose, and our choices have lasting consequences: "See, this day, I have set a blessing and a curse before you."
Continue reading Rabbi Posner's commentary »
Post a comment/View comments »
(0 comments)
Parashat Eikev (August 27, 2016)
By Bettijane Eisenpreis
NO MERCY
Even in normal times, the above quotation from Deuteronomy would be cringe-inducing. There's no doubt about it: God tells the Israelites to destroy all the inhabitants of the Promised Land. Never mind that it didn't happen. Never mind that this probably was written when the reverse was taking place: The inhabitants of the countries where Jews lived were intent on destroying them. Still, the instructions are clear: The Israelites are to show no mercy to "the peoples that the Lord your God delivers unto you."
Continue reading Bettijane's commentary »
Post a comment/View comments »
(0 comments)
Parashat Va-et'chanan (August 20, 2016)
By Wendy Glick
DON'T STEAL. DON'T CROSS THE STREET ON A RED LIGHT. Don't drive without wearing a seat belt. Don't play ball in the house. How often are we instructed what to do and not do? Ever stop yourself from doing what you want because in your heart you know it is wrong, illegal, hurtful or just downright stupid?
Continue reading Wendy's commentary »
Post a comment/View comments »
(1 comments)
Parashat D'varim (August 13, 2016)
By Bettijane Eisenpreis
WHAT'S THE GOOD WORD?
We call the book "Deuteronomy," which is Greek for "Second Telling," but its Hebrew name is
D'varim
(Words), and from the very beginning we know that words are going to be important. The Jewish people always have been "the people of the Book," and to build a book you need words.
Continue reading Bettijane's commentary »
Post a comment/View comments »
(0 comments)