---
Temple Emanu-El's Torah commentaries are prepared by members of our clergy, senior staff, Religious School faculty and Saturday morning Torah Study group. Blog comments are moderated. Please note that we reserve the right to delete comments that are deemed inappropriate, use offensive language, promote personal attacks or are self-serving (promote goods and services). At the same time, we hope that this blog will promote thoughtful dialogue and continued learning. If you are a temple member interested in joining our team of writers, contact Prince Davis.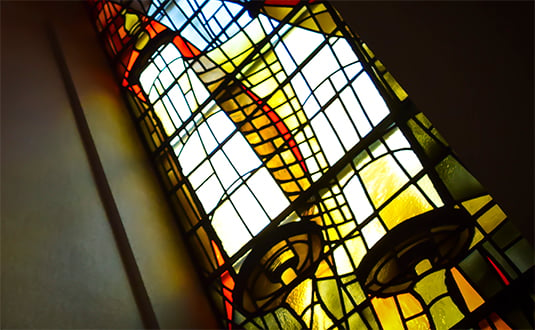 Nitzavim (October 1, 2016)
By Jessica Ingram
I STILL CAN REMEMBER, so vividly, the first time I truly heard this Torah portion,
Nitzavim.
We learn that we read the Torah week after week, year after year, because each time we read it we are at a different place within ourselves, and a different context surrounds us. I'm sure many of us know and accept this in a theoretical or intellectual way, but I hope that many of us also have experienced such a moment of personal revelation — a deep, meaningful connection to Torah, when it startles us with its poignant relevance to our lives.
Continue reading Jessica's commentary »
Post a comment/View comments »
(1 comments)
Parashat Ki Tavo (September 24, 2016)
By Bettijane Eisenpreis
A TREASURED PEOPLE?
When I was in high school, I used to go over to my great-aunt Fanny's house on Saturday afternoons. Fanny was "at home" on Saturdays, entertaining anyone who came by with tea and cake and lots of stories of the "good old days." Fanny was a local character, and her stories frequently were very entertaining. Another reason I went was that my high school football games were on Saturday afternoons, and I rarely had a date.
Continue reading Bettijane's commentary »
Post a comment/View comments »
(0 comments)
Parashat Ki Teitzei (September 17, 2016)
By Jackie Schreiber
KI TEITZEI
IS A
PARASHAH
FILLED WITH MITZOT. We are not necessarily expected to fulfill each one of these mitzvot, particularly because some are rather circumstantial. However, the humanistic values and themes that come out of this portion remind us about our obligation to help others around us, even when it feels like we must go out of our way to do so.
Continue reading Jackie's commentary »
Post a comment/View comments »
(0 comments)
Parashat Shof'tim (September 10, 2016)
By Saul Kaiserman
JEWS HISTORICALLY HAVE HAD an uneasy relationship with the idea of monarchy. Our experience has taught us that we have good reason to distrust tyranny in any form. For every Alexander or Darius who championed our liberty, there was a Pharaoh, Ferdinand or Antiochus who enslaved, exiled or subjugated us. Even when we ruled ourselves, as under Herod the Great, our sovereigns all too often used their power for personal gain or to advance their political interests.
Continue reading Saul's commentary »
Post a comment/View comments »
(2 comments)
Parashat R'eih (September 3, 2013)
By Rabbi David M. Posner
IN THE VERY FIRST WORDS of the
sidrah R'eih
, Moses challenges the people as he sounds one of the great and recurrent themes of Deuteronomy — and that is, we are free to choose, and our choices have lasting consequences: "See, this day, I have set a blessing and a curse before you."
Continue reading Rabbi Posner's commentary »
Post a comment/View comments »
(0 comments)