---
Temple Emanu-El's Torah commentaries are prepared by members of our clergy, senior staff, Religious School faculty and Saturday morning Torah Study group. Blog comments are moderated. Please note that we reserve the right to delete comments that are deemed inappropriate, use offensive language, promote personal attacks or are self-serving (promote goods and services). At the same time, we hope that this blog will promote thoughtful dialogue and continued learning. If you are a temple member interested in joining our team of writers, contact Prince Davis.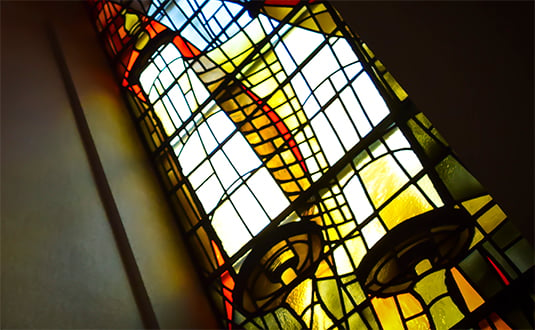 Parashat Haazinu (October 15, 2016)
By Robyn Weinstein Cimbol
HAAZINU
IS THE final recapitulation of the covenantal relationship between Israel and God. It contains the
Farewell Song of Moses
, which "bookends" the career of Moses that began at the Red Sea with the lyrical
Song of the Sea/Shirat HaYam
(Exodus 15). Unlike
Song of the Sea
, which is celebratory in nature and triumphant in spirit, the
Farewell Song
is rather violent and disappointing. It is in fact an indictment of the Israelites' failure to uphold their side of the covenant. Sadly, it gives a rather bleak projection for the future.
Continue reading Robyn's commentary »
Post a comment/View comments »
(0 comments)
Parashat Vayeilech (October 8, 2016)
By Sherry Nehmer
VAYEILECH,
ONE OF THE CONCLUDING CHAPTERS of the Book of Deuteronomy, contains a poignant portrait of Moses as he faces his mortality with the knowledge that he never will cross with his people into the Promised Land. Rather than lament with bitterness about the unfairness of the situation, what Moses does with the knowledge is to forge a powerful link in the unbroken chain binding Jews from generation to generation.
Continue reading Sherry's commentary >>
Post a comment/View comments »
(0 comments)
Nitzavim (October 1, 2016)
By Jessica Ingram
I STILL CAN REMEMBER, so vividly, the first time I truly heard this Torah portion,
Nitzavim.
We learn that we read the Torah week after week, year after year, because each time we read it we are at a different place within ourselves, and a different context surrounds us. I'm sure many of us know and accept this in a theoretical or intellectual way, but I hope that many of us also have experienced such a moment of personal revelation — a deep, meaningful connection to Torah, when it startles us with its poignant relevance to our lives.
Continue reading Jessica's commentary »
Post a comment/View comments »
(1 comments)
Parashat Ki Tavo (September 24, 2016)
By Bettijane Eisenpreis
A TREASURED PEOPLE?
When I was in high school, I used to go over to my great-aunt Fanny's house on Saturday afternoons. Fanny was "at home" on Saturdays, entertaining anyone who came by with tea and cake and lots of stories of the "good old days." Fanny was a local character, and her stories frequently were very entertaining. Another reason I went was that my high school football games were on Saturday afternoons, and I rarely had a date.
Continue reading Bettijane's commentary »
Post a comment/View comments »
(0 comments)
Parashat Ki Teitzei (September 17, 2016)
By Jackie Schreiber
KI TEITZEI
IS A
PARASHAH
FILLED WITH MITZOT. We are not necessarily expected to fulfill each one of these mitzvot, particularly because some are rather circumstantial. However, the humanistic values and themes that come out of this portion remind us about our obligation to help others around us, even when it feels like we must go out of our way to do so.
Continue reading Jackie's commentary »
Post a comment/View comments »
(0 comments)