---
Temple Emanu-El's Torah commentaries are prepared by members of our clergy, senior staff, Religious School faculty and Saturday morning Torah Study group. Blog comments are moderated. Please note that we reserve the right to delete comments that are deemed inappropriate, use offensive language, promote personal attacks or are self-serving (promote goods and services). At the same time, we hope that this blog will promote thoughtful dialogue and continued learning. If you are a temple member interested in joining our team of writers, contact Prince Davis.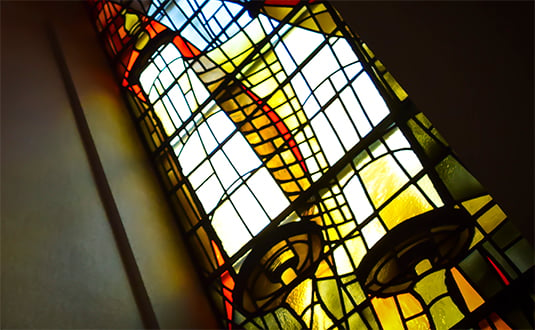 Parashat Vayeira (November 19, 2016)
By Cara L. Glickman
Parashat Lech L'cha (November 12, 2016)
By Bettijane Eisenpreis
I AM HAPPY TO REPORT that one of my favorite songs, "Lechi Lach," by Debbie Friedman, now is used in the Friday night service at Temple Emanu-El. Friedman renders in poetry the same sentiments that are quoted above, but she uses both the masculine and feminine forms of the Hebrew verb for "go forth,"
Lechi Lach
(feminine) and
Lech Lekha
(masculine). Is there any reason for this, beyond the fact that it makes beautiful poetry?
Continue reading Bettijane's commentary »
Post a comment/View comments »
(0 comments)
Parashat Noach (November 5, 2016)
By Bettijane Eisenpreis
THE STORY OF NOAH! WHAT FUN! Which song did you learn in grade school or sing on the bus during school trips? Was it "The animals came in two by two, One more river to cross," or "The Lord said to Noah, There's going to be a floody, floody; Get your children out of the muddy, muddy," or a different set of rhymes?
Continue reading Bettijane's commentary »
Post a comment/View comments »
(1 comments)
Parashat B'reishit (October 29, 2016)
By Prince H. Davis
I HAD AN INTERESTING CONVERSATION with a colleague the other day about organically grown vegetables and non-GMO products. It reminded me of a book I read long ago, titled The Unsettling of America by Wendell Berry. In his book, Berry discusses how large food-producing corporations have begun to monopolize the industry using genetically modified produce, putting out of business many of the small farms that grow their produce naturally. Many people are alarmed by this, and the market for naturally grown foods has increased in many places. I wanted to see what the Torah had to say.
Continue reading Prince's commentary »
Post a comment/View comments »
(1 comments)
Chol HaMo-eid Sukkot (October 22, 2016)
WHEN THE SIN OF IDOLATRY IS NAMED IN THE TEN COMMANDMENTS, the language used is, "You shall not make for yourself a
fesel
, a graven image." This command is reiterated at the end of this week's
parashah, Ki Tisa,
after the Israelites have indeed built and worshiped an idol, igniting God's fury. However, this time, the language has changed to, "You shall not make for yourself
elohei masecha
— molten gods."
Continue reading this week's commentary »
Post a comment/View comments »
(0 comments)