---
Temple Emanu-El's Torah commentaries are prepared by members of our clergy, senior staff, Religious School faculty and Saturday morning Torah Study group. Blog comments are moderated. Please note that we reserve the right to delete comments that are deemed inappropriate, use offensive language, promote personal attacks or are self-serving (promote goods and services). At the same time, we hope that this blog will promote thoughtful dialogue and continued learning. If you are a temple member interested in joining our team of writers, contact Prince Davis.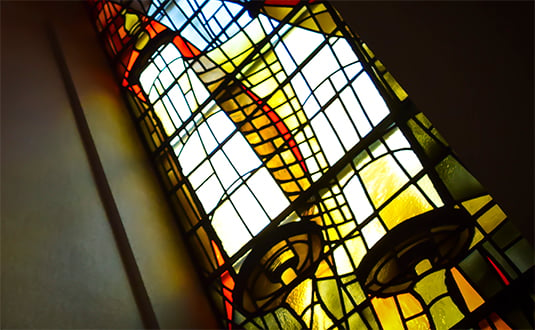 Parashat Vayeishev (December 24, 2016)
By Rabbi Allison Tick Brill
IN A RECENT CONFIRMATION CLASS, our high school students examined race relations in America and how we might respond as Jews. As part of our study, we explored the work of DJ Jay Smooth who makes popular videos to educate people on issues surrounding race. DJ Smooth suggests that we need to move away from the premise that being a good person is a fixed, immutable characteristic and see it instead as something that requires constant engagement with our imperfections. It's like dental hygiene, he says. You don't have good dental hygiene because, at one point, you spent a lot of time cleaning your teeth. You achieve good dental hygiene by brushing and flossing every day. So, too, we need to address constantly the prejudices and negative tendencies that can build inside us and continue to improve ourselves.
Continue reading Rabbi Tick Brill's commentary »
Post a comment/View comments »
(0 comments)
Parashat Vayishlach (December 11, 2016)
By Elizabeth Cooper
HENRY JAMES, THE 19TH CENTURY WRITER, once said "Three things in human life are important. The first is to be kind. The second is to be kind. And the third is to be kind." This remark, simple in structure and meaning, is difficult in execution. Acts of kindness often are instigated by other acts of kindness. We live in accordance with reciprocation and, thus, do good when good has been done to us. However, kindness should not be conditional (for the most part...). When one acts kindly in an unprompted circumstance, he or she has displayed greater courage and character than one who simply returns acts of kindness.
Continue reading Elizabeth's commentary »
Post a comment/View comments »
(0 comments)
Parashat Vayeitzei (December 10, 2016)
By Rachel Brumberg
IN THIS WEEK'S TORAH PORTION,
Parashat Vayeitzei,
we begin with Jacob leaving Beer-Sheva. In his travels, he comes across a well. Surrounding the well are flocks of sheep being watered. Jacob approaches the shepherds and asks them if they know his uncle, Laban, the man he had set off to find. It is while Jacob is standing at the well, speaking to the shepherds, that he first sees Rachel, the daughter of his Uncle Laban, who came to water her father's flock. And the rest, as they say, is history. Family unites; Jacob falls in love with Rachel; Laban makes Jacob work seven years to wed Rachel but then gives him his older daughter Leah instead; Jacob works seven more years to finally marry the younger, prettier daughter that he fell in love with back at the well.
Continue reading Rachel's commentary »
Post a comment/View comments »
(0 comments)
Parashat Tol'dot (December 3, 2016)
By Robyn Weinstein Cimbol
Parashat Chayei Sarah (November 26, 2016)
By Chaplain Rita Sherman
IT'S CALLED "THE LIFE OF SARAH," but what this portion tells us about Sarah's life is simply its span. What we know about her, about her life, comes from earlier portions, and from our imaginings, including imagining how she might have felt when, at God's command, her husband, Abraham, took their child, Isaac, to be sacrificed — this, the child she had yearned for well beyond the years of fertility, whose prophesied birth had seemed so unlikely, she had laughed bitterly.
Continue reading Rita's commentary »
Post a comment/View comments »
(1 comments)