---
Temple Emanu-El's Torah commentaries are prepared by members of our clergy, senior staff, Religious School faculty and Saturday morning Torah Study group. Blog comments are moderated. Please note that we reserve the right to delete comments that are deemed inappropriate, use offensive language, promote personal attacks or are self-serving (promote goods and services). At the same time, we hope that this blog will promote thoughtful dialogue and continued learning. If you are a temple member interested in joining our team of writers, contact Prince Davis.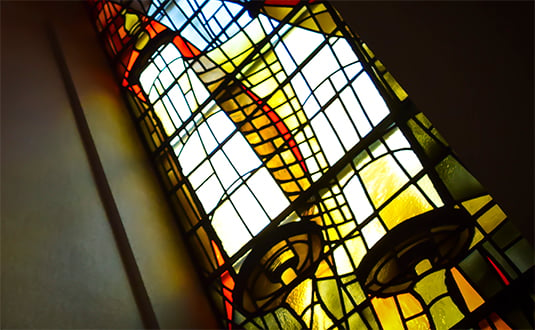 Parashat Va-eira (January 28, 2017)
By Bettijane Eisenpreis
IT IS INTERESTING THAT MOSES, to whom the Lord is said to have spoken "face to face," and who probably does more speaking than any other single character in the Bible except for God, is said to have a speech impediment. Moses who recites the Ten Commandments to the Hebrews! The Book of Deuteronomy almost entirely is composed of Moses' repetition of laws given in earlier books. And, at the end of Deuteronomy, Moses recites one of the most beautiful poems in the entire Bible.
Continue reading Bettijane's commentary »
Post a comment/View comments »
(0 comments)
Parashat Sh'mot (January 21, 2017)
By Warren Klein
AS A VISUAL PERSON,
Sh'mot
was a very exciting
parashah
for me to revisit. Almost immediately I was reminded of some of the incredible medieval illuminated Haggadah manuscripts that illustrate scenes from
Sh'mot
chapters 1-5, manuscripts such as the Golden Haggadah in the British Library and the Sarajevo Haggadah.
Continue reading Warren's commentary »
Post a comment/View comments »
(0 comments)
Parashat Va-y'chi (January 14, 2017)
By Rachel Brumberg
THIS WEEK WE ARRIVE at the final portion in the book of Genesis:
Parashat Va-y'chi
. This portion easily could have been named "Blessings and Deaths," as within it we read about Jacob's final blessings to his sons as well as about the deaths of Rachel, Jacob and Joseph. However, the thing that kept on catching my eye as I read and re-read the text was the name of Joseph's father and Rachel's husband: the biblical character of Jacob whose name was changed to Israel by God several
parashiyot
ago in Genesis 32:29. Throughout this week's portion, the text goes back and forth between calling him Jacob and Israel. There doesn't seem to be any sort of consistency, and sometimes the name changes within the same verse. Why?
Continue reading Rachel's commentary »
Post a comment/View comments »
(0 comments)
Vayigash (January 7, 2017)
By Jessica Ingram
Parashat Mikeitz (December 31, 2016)
By Rabbi David M. Posner
IN A WELL-PRINTED AND EDITED
CHUMASH
, both the number of verses and even the number of words of each
parashah
are given in the traditional manner: the 22 letters of the Hebrew alphabet used as numbers. In
Parashat Mikeitz
, there are 146 verses, which correspond numerically to the names of two kings of Judah: Yechizkiyahu and Amatziah. In an almost unbelievable coincidence, the names Yechizkiyahu and Amatziah are the very same as the mnemonics used for the first
parashah
of the Torah,
sidrah B'reishit
.
B'reishit
also contains 146 verses.
Continue reading Rabbi Posner's commentary »
Post a comment/View comments »
(0 comments)